2021-03-04
Caribou Bog Corridor Area Blends Habitat and Recreation
The CBCA blends habitat and recreation
The Caribou Bog Conservation Area (CBCA), is located in Penobscot County, Maine. If you are visiting the Pine Tree State, Acadia and Katahdin are likely destinations, but the greater Bangor area provides many recreation options for the traveler.
The CBCA spans 15 miles and 7,500 acres from Bangor's Essex Woods northward beyond Pushaw Lake. The CBCA is a major project of the Orono Land Trust (OLT), the Bangor Land Trust (BLT), the University of Maine, state and local supporters. Almost 20 years ago, the project founders envisioned a conservation corridor of fields, forest and wetlands, from Hudson through Old Town to Bangor. The range of habitat here is diverse, and is largely uninterrupted by development.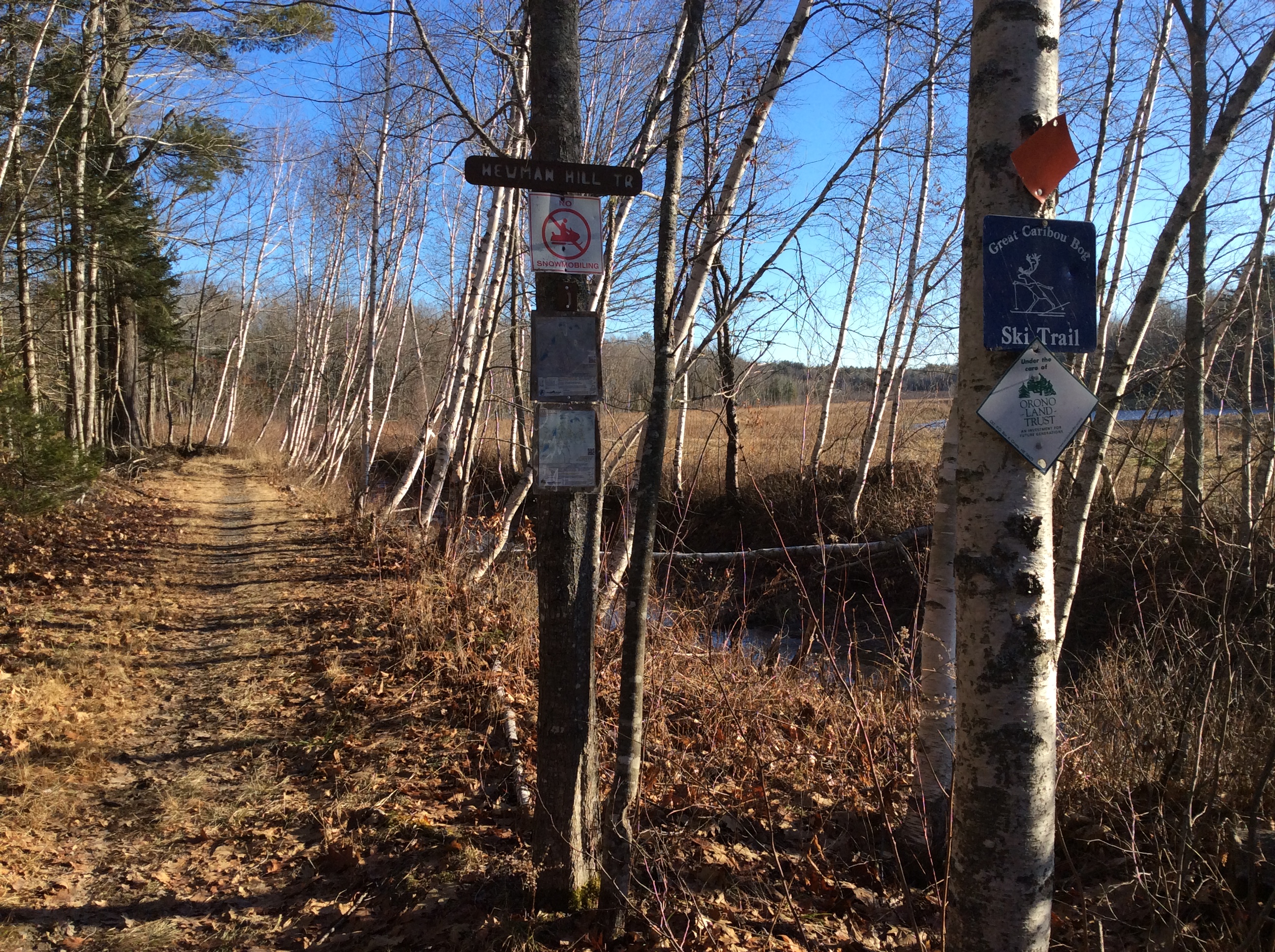 Balancing habitat with recreational use is the main mission. Maine Trailfinder, and area land trusts provide maps for skiers, birders and hikers. Biking is allowed on the historic Veazie Railroad Trail. Certain places are off-limits in nesting season, or inaccessible by foot, as the area is graced by many wetlands.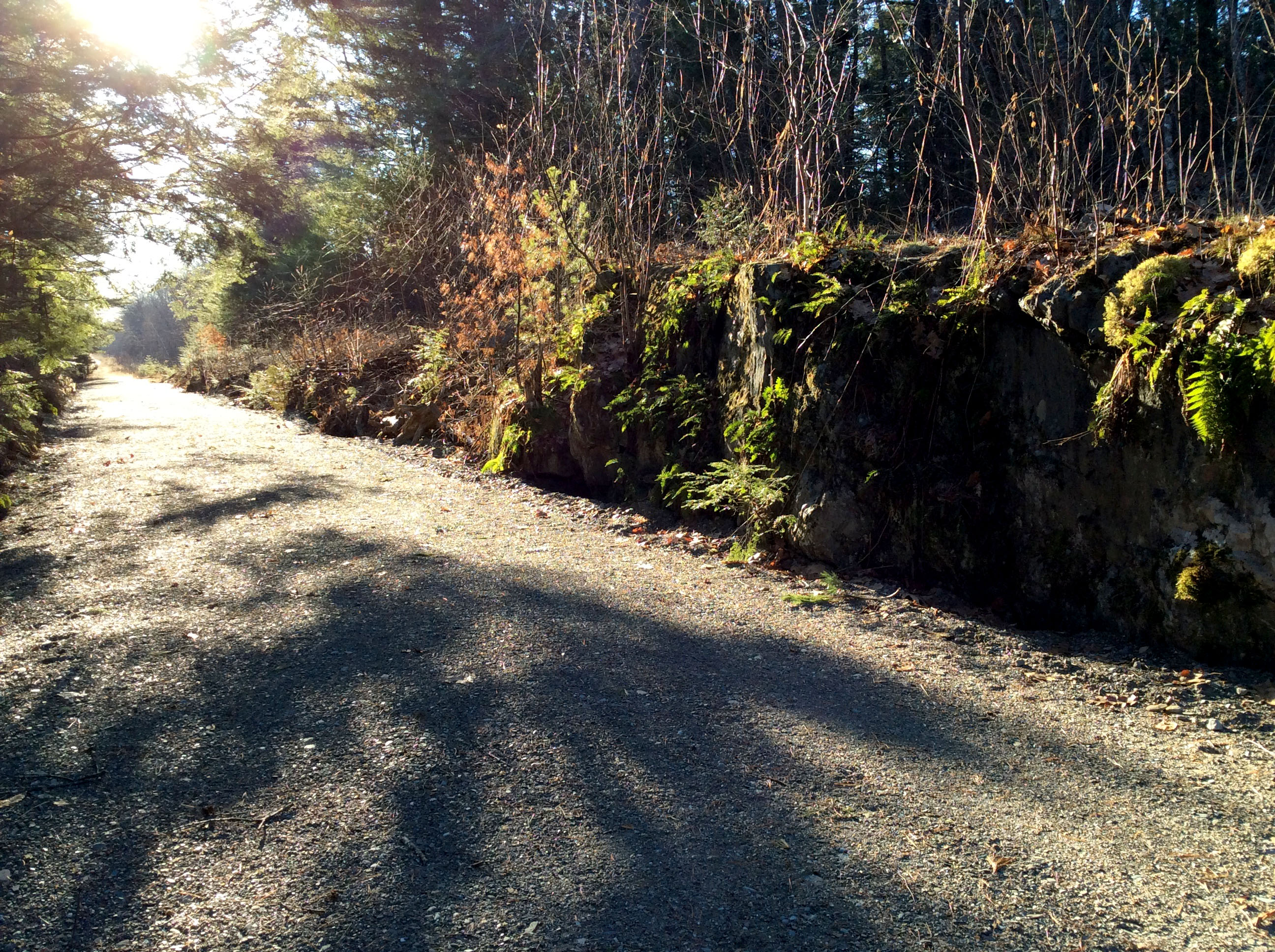 Visitors can experience varied landscapes and many glimpses of wildlife at the CBCA. Beavers are a challenge and a delight for land trusts to work with, as can be seen in several parts of the CBCA. "Beaver deceivers" are stream-side devices installed to work around these busy engineers, and prevent trail flooding in spring. This is a dynamic landscape and dedicated volunteers are involved in maintaining a balance of conditions for wildlife and human visitors alike.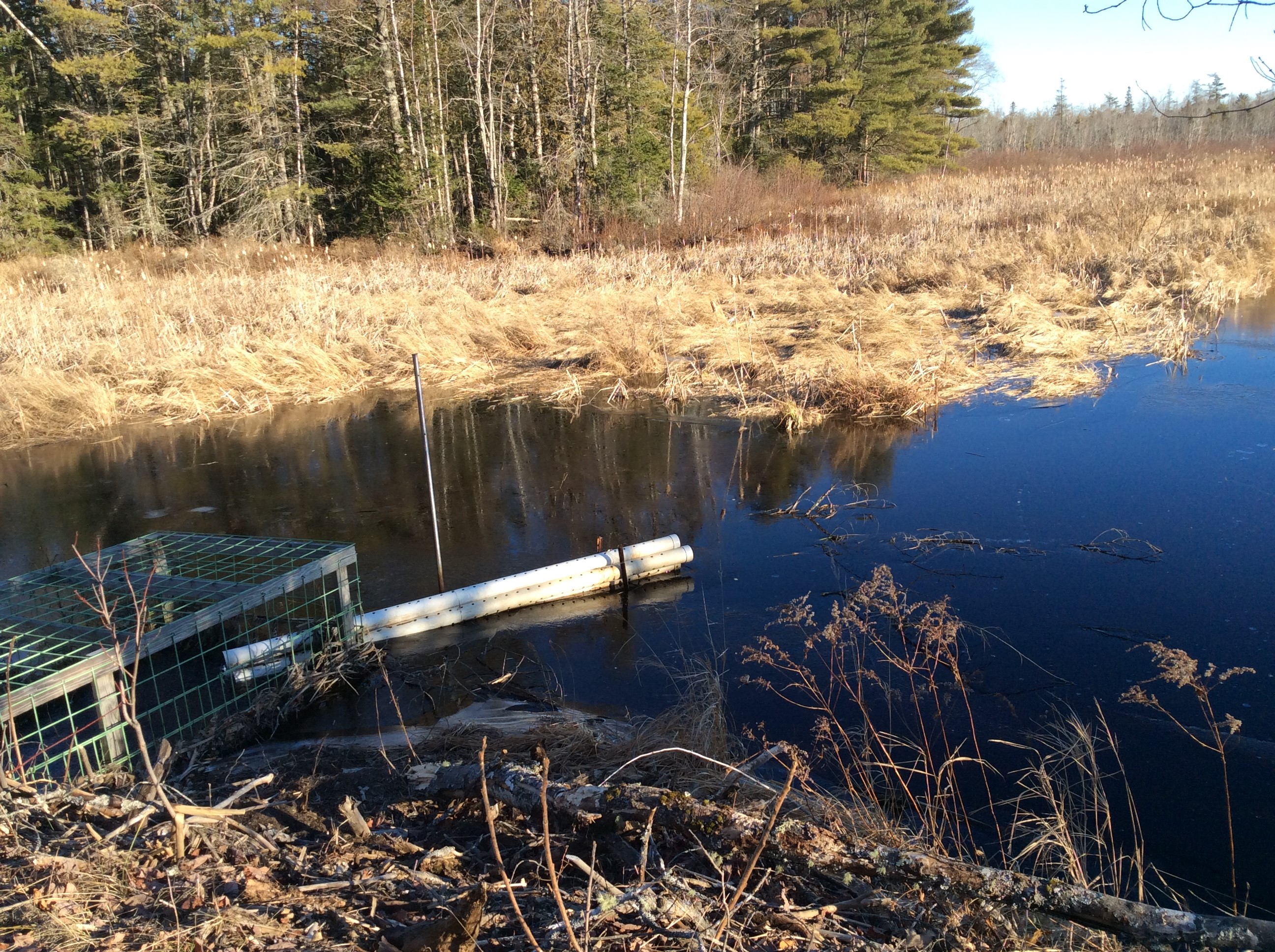 The CBCA is a big draw for birding, as the varied lands provide respite for migrating waterfowl and other feathered visitors. Accessed from Taylor Road in Orono, Boulder and Black ponds are a wildlife destination. This OLT project features a restored wetland that showed almost immediate results. Insects, reptiles and many birds' species can be found in this peaceful landscape. In spring, trail sections can be closed for heron nesting, and there are detour trails to protect the sites. When the young herons have fledged, then the trail is re-opened for people to view plants, insects and reptiles that have their home here. Bring a camera or binoculars!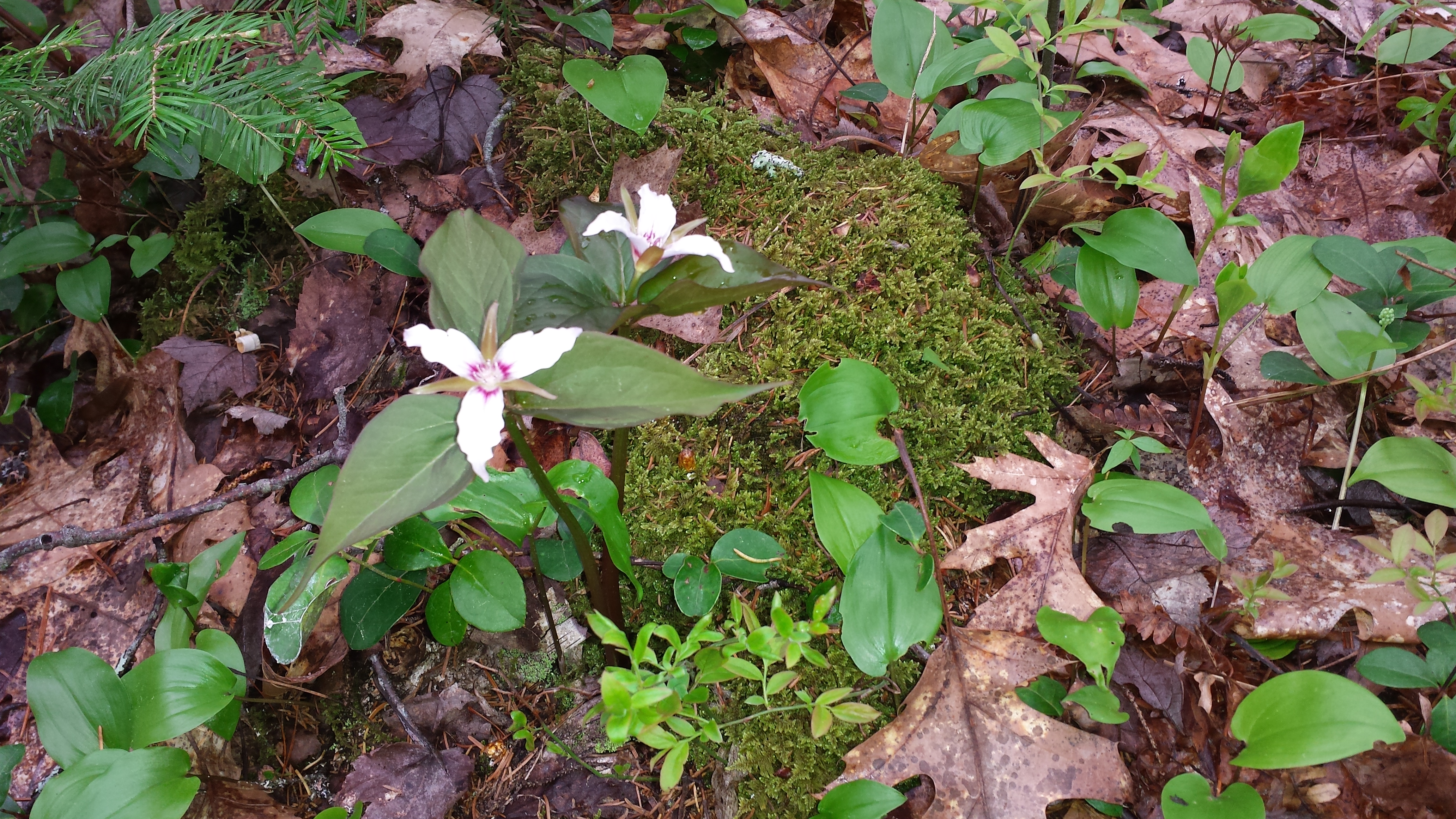 In winter, some trails in the CBCA are open to skiing, snowshoeing, and competitive events with the Penobscot Valley Ski Club. The Ski Club grooms about 8 miles for classic Nordic and skate-skiing enjoyment. Ski races for all ages are held in January and February, depending on snow conditions. Check pvskiclub.org for details. Winter trails are also good places to observe deer and snowshoe hare tracks. And ice-skaters enjoy the ponds, weather permitting. Who knows what you could discover?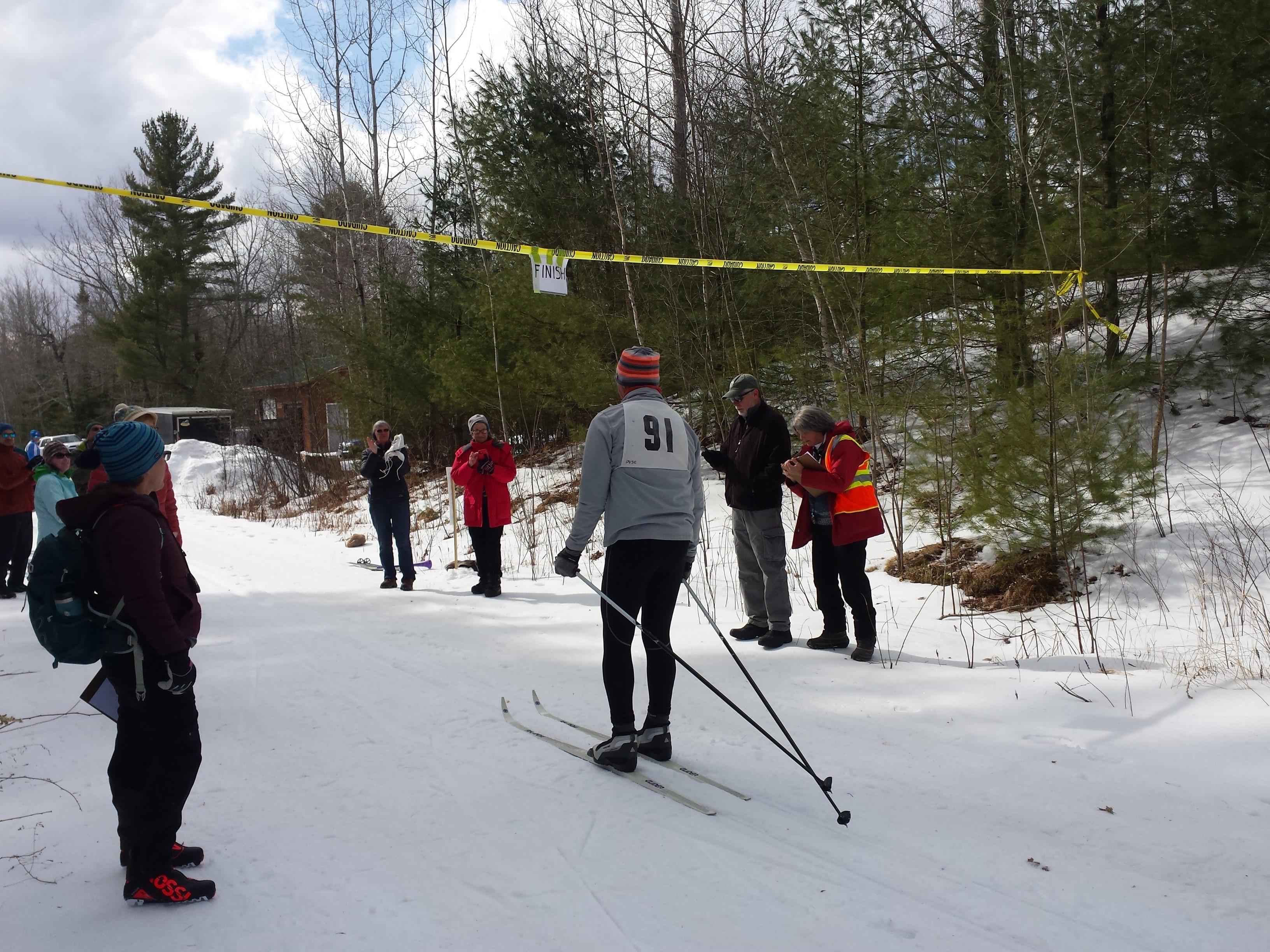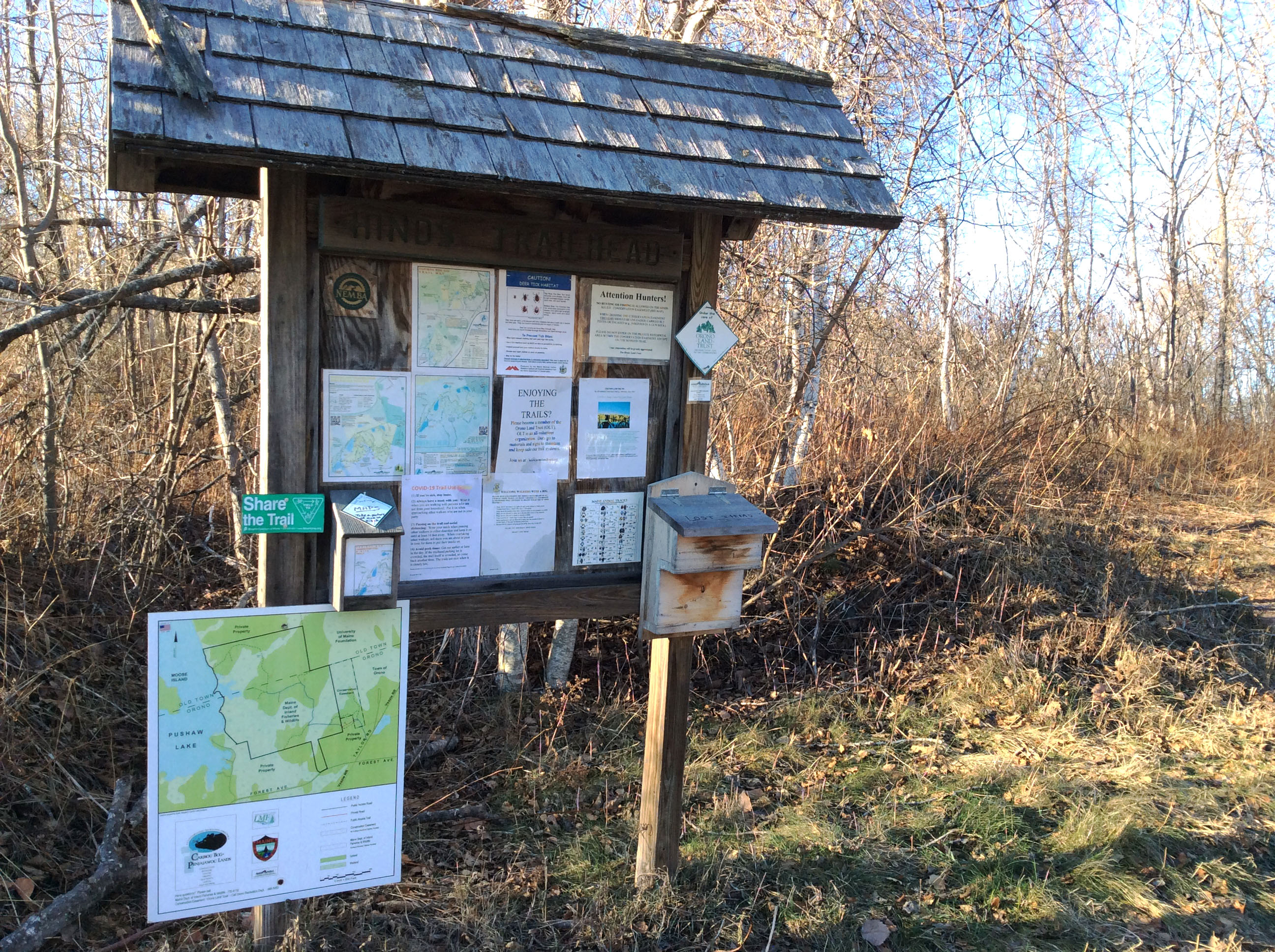 Directions and trail maps can found at kiosks in the area, plus online at mainetrailfinder.com, oronolandtrust.org and bangorlandtrust.org. Activities allowed: walking, biking, horseback riding, dog walking, bird watching, skiing and snowshoeing. No motorized vehicles are permitted except for maintenance crews. Number 1 class e-bikes are permitted. After grooming begins in the winter, only skiing is permitted on groomed trails. Snowshoeing and biking are allowed on bicycle trails. Covid-19 restrictions are in effect as of this writing, check for local updates.
Article and photos by Linda Swackhamer, proud member of the Orono Land Trust.