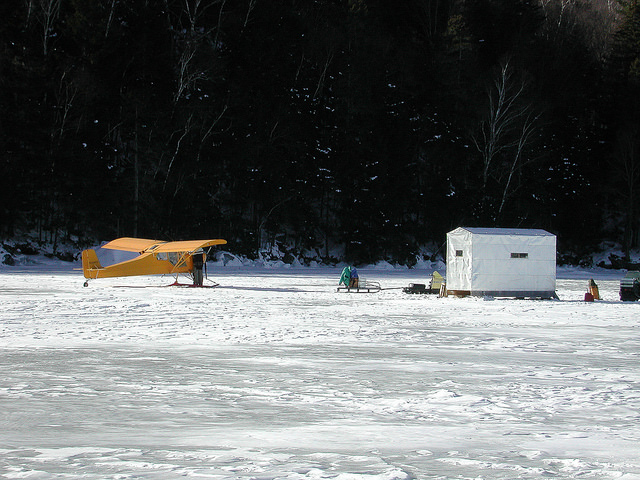 Photo Credit: Bob Hamer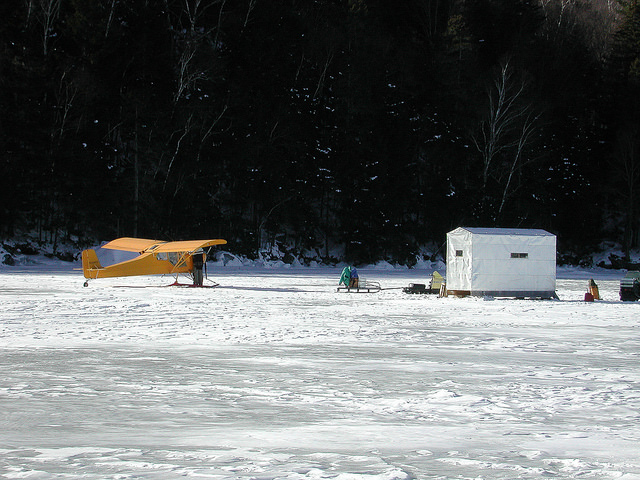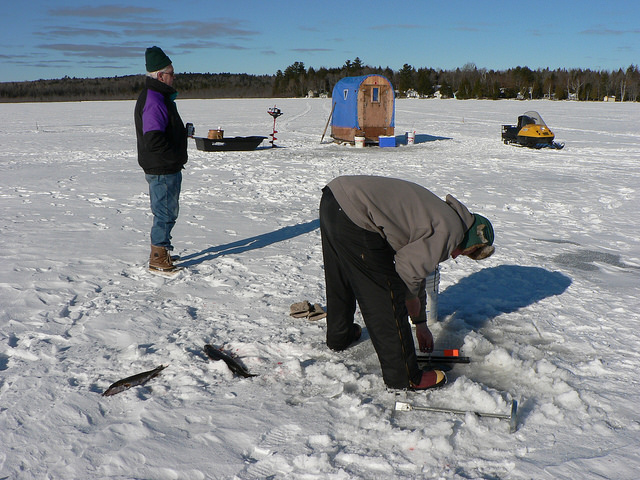 2021-03-04
Ice Fishing in The Maine Highlands
By Richard Yvon, Maine Registered Guide, Twin Maple Outdoors
Ice fishing in Maine has traditionally been a great pastime enjoyed by many generations of folks. The sport has always provided a fun way to get through some otherwise closed-in times of year. With a little help and equipment, ice fishing can start a family tradition that can last generations and provide memories to last a lifetime. Get everyone involved and get outside! Ice fishing can be combined with ice-skating, snowmobiling, snowshoeing, or just enjoying some hot chocolate spectating on the ice.
To get started one must be familiar with the regulations and hard water to be fished. Each and every water body in Maine has its own regulations and characteristics. Knowing the water you are fishing will not only keep you in the good graces with the local warden but also keep you safe!
It is always a good idea to buddy up for an ice fishing trip with someone who is familiar with the area and conditions. Every year is unique in regards to weather and timing, when ice is safe and not so safe. Hazards such as springs, river currents, ice thickness, and types of ice are some considerations to take before venturing out on hard water. Some lakes in Maine are late to freeze due to the amount of springs, giving some lakes a longer time to freeze.
The Maine inland fishery consist of several lakes, ponds and even tidal waters. Typically fishing starts in January and ends March 31. Due to weather, the season has been known to be pro-longed per The Maine Department of Inland Fisheries and Wildlife (IF&W).
Have fun fishing for landlocked salmon, lake trout, cusk, and brook trout, just to name a few. There is information on the Maine Office of Tourism web site and the IF&W web site regarding ice fishing. Search for a Registered Maine Guide to get your ice fishing adventure started!
If you consider coming to Maine, we would love to have you here enjoying the winter season. Whether you are a seasoned ice fisherman or trying it for the first time, The Maine Highlands has lakes and ponds just waiting for you to explore!