2021-03-04
Katahdin Woods and Water National Monument Dark Skies
45°50'45.94" N 68°44' 50.95" W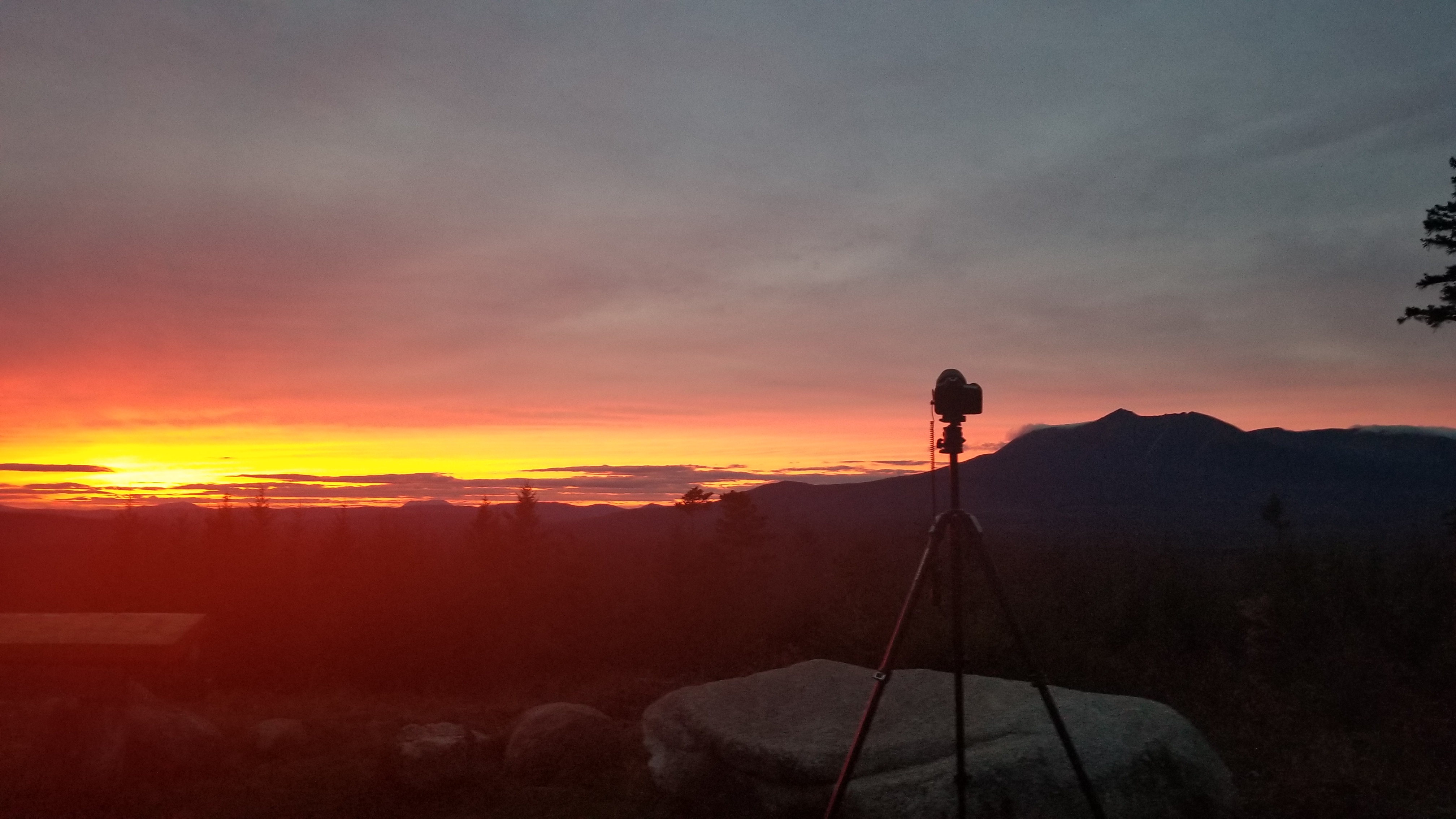 Thursday was an overcast day as I left the house and followed the Penobscot River on US Route 2. My hope, as I made my way up the old military road, was that the clouds would disperse before I reached the Katahdin Woods and Water National Monument. My goal was spending the night in the Monument to shoot some astrophotography. In May 2020, the budding National Monument was designated as an International Dark Sky Sanctuary. I watched the weather and the lunar calendar and waited for a New Moon to visit the site.
When taking astrophotography, it is best to have a New Moon, or no visible moon in the night sky. The weather for Sunday called for rain and that was my desired day to shoot, the date of the New Moon. With just a few days left in the moons wane I made it to the Overlook at 2:30 pm to a slight drizzle. Despite the weather the views were amazing, Millinocket Lake to the South, with its many islands, and there just 10 miles due West was Katahdin. I have seen Katahdin countless times, but I have never had such grand views of its eastern flanks. I remember thinking "If the weather clears sunrise from this vantage point would be nourishing to my indigenous soul."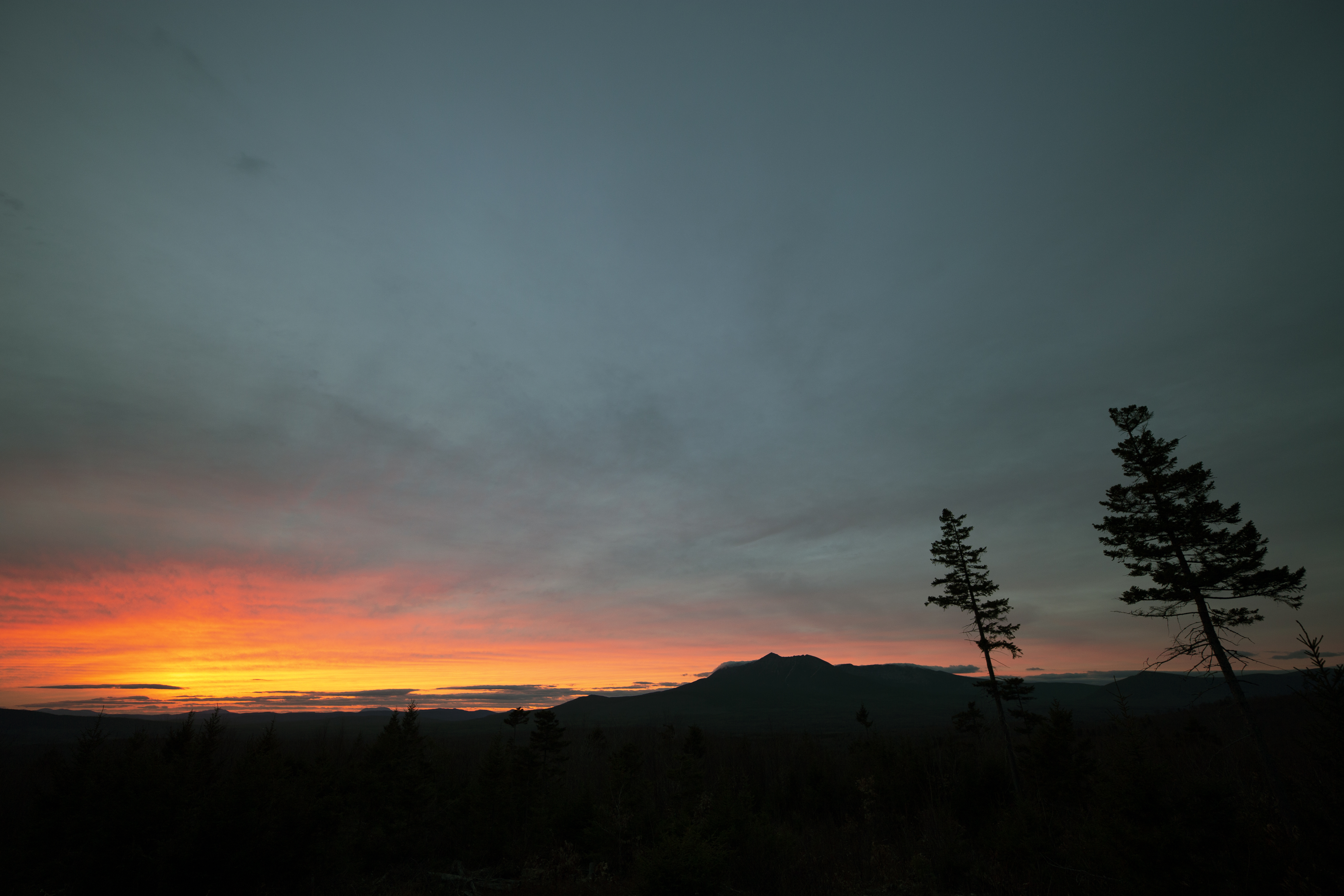 As the sun set the cloud cover receded to the west, I set up my camera. The red sky shrank to just a line on the horizon revealing a sky full of stars. I ate dinner before starting the camera on its nights work. The camera was set to continuously take high-definition photographs, every thirty seconds. Katahdin was a dark shadow and the Milky Way shot straight up from those lofty peaks as if originating from that sacred massif.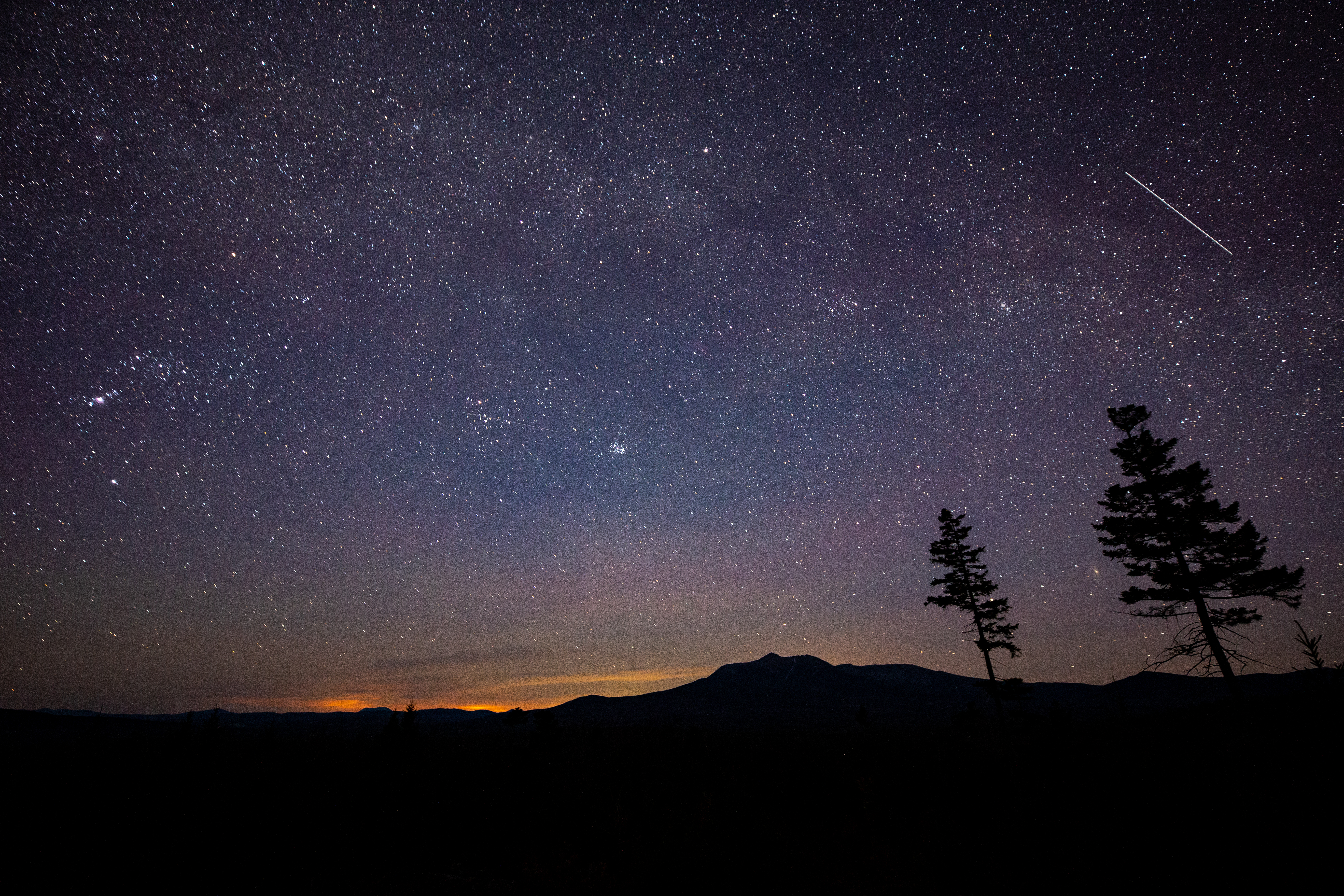 I slept little as my camera clicked away. I watched hopeful as the stars walked across the night sky above me. At sunrise, as the predawn light casted a misty glow, Katahdin shed its dark presences. Then, all at once, the sun's rays washed over Katahdin ushering in a new day.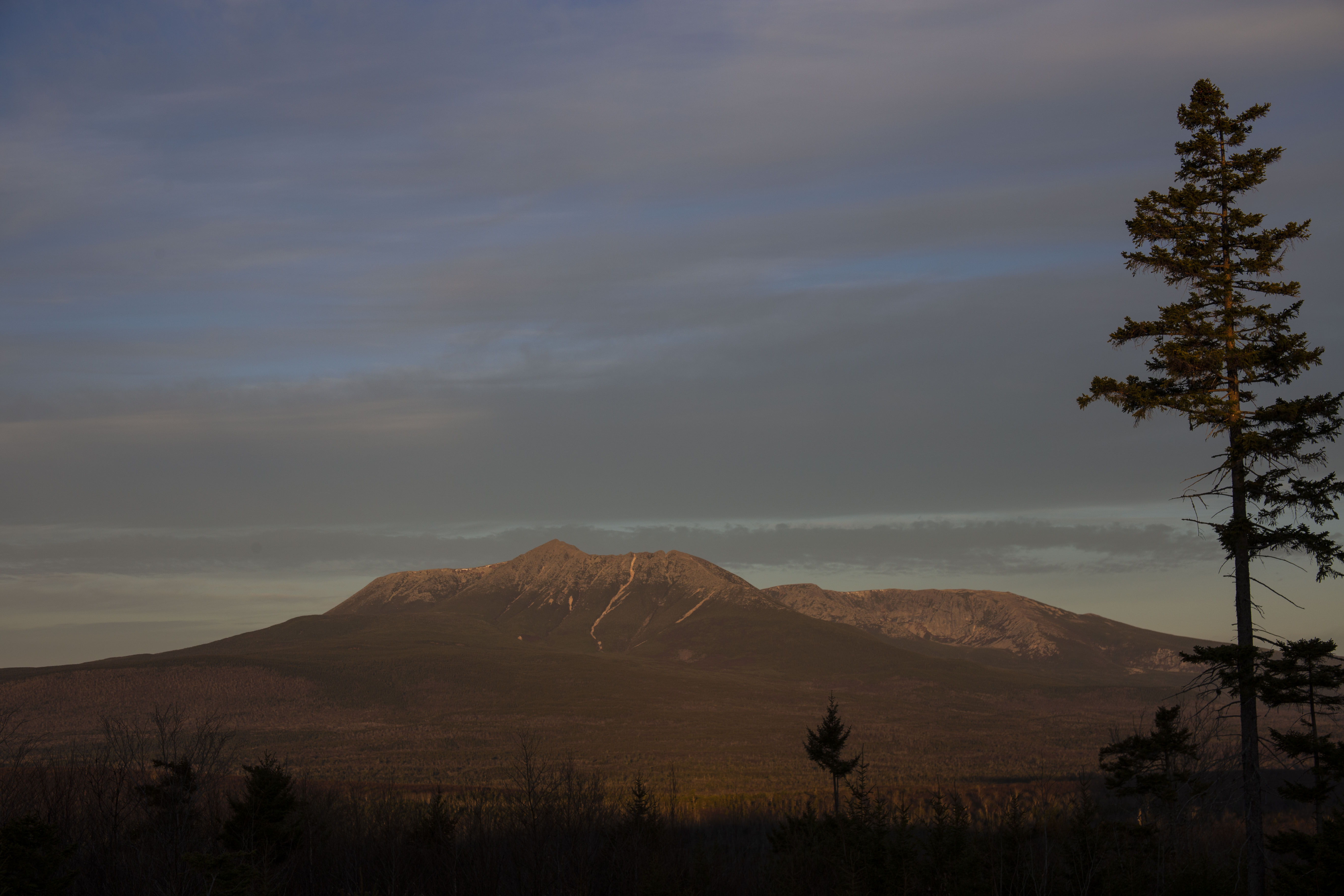 From the East the smallest sliver of a moon rose with the Sun. I drove finishing my tour of the Loop Road and left, my soul nourished.
Click here to see finished time-lapse.
Article, photos and video link provided by James Eric Francis Sr., Penobscot Nation's Director of Cultural and Historic Preservation and Tribal Historian. James is a historical researcher, photographer, filmmaker, painter, and graphic artist.