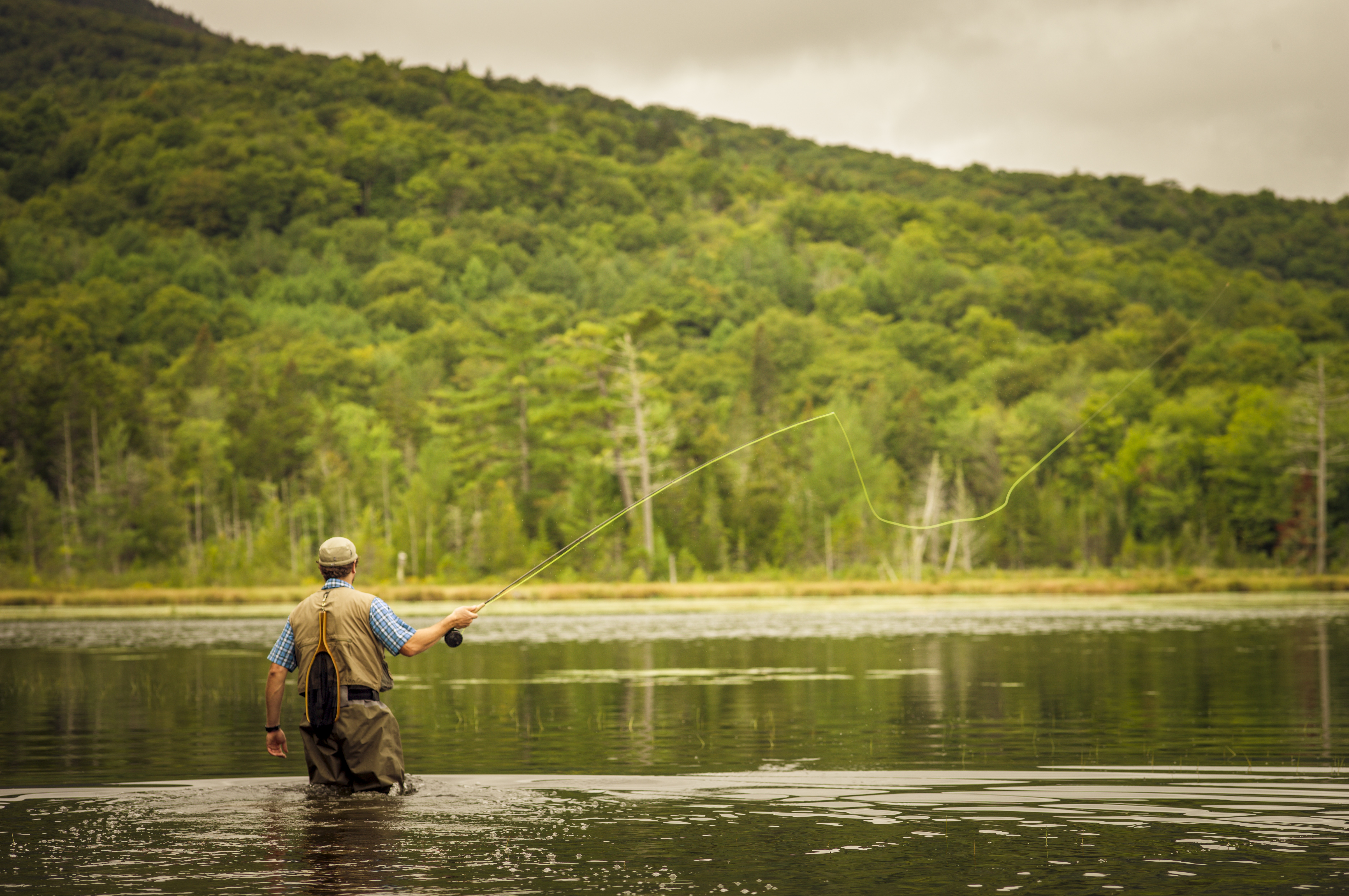 Late spring is the perfect time to explore some of the remote ponds that dot the AMC's Maine Woods Initiative property. This program provides anglers the opportunity to fish for both Native and Wild Brook Trout while accompanied by trained AMC guides.
Programming starts Friday evening after dinner with a presentation on native and wild brook trout and what the AMC is doing to preserve their fragile habitat.
Saturday morning before breakfast the early risers will head down to First Lyford Pond in search of early summer brook trout. After breakfast participants will be shuttled to remote ponds where they will spend the day with AMC guides in search for colorful native brookies. Each participant will be given individual attention. Fishing guides will be around all day to give instruction, help with fly selection, and work with the angler on any specific problem. All participants will get a custom box of flies that are known for attracting brook trout in the area. Participants should plan to spend most of the day outdoors fly fishing out of a canoe. There will also be a short hike to get to the ponds.
*: Lodging on Friday and Saturday nights, dinner Friday and Saturday night, breakfast and lunch Saturday and Sunday. Instruction and leadership is by Registered Maine Guides.