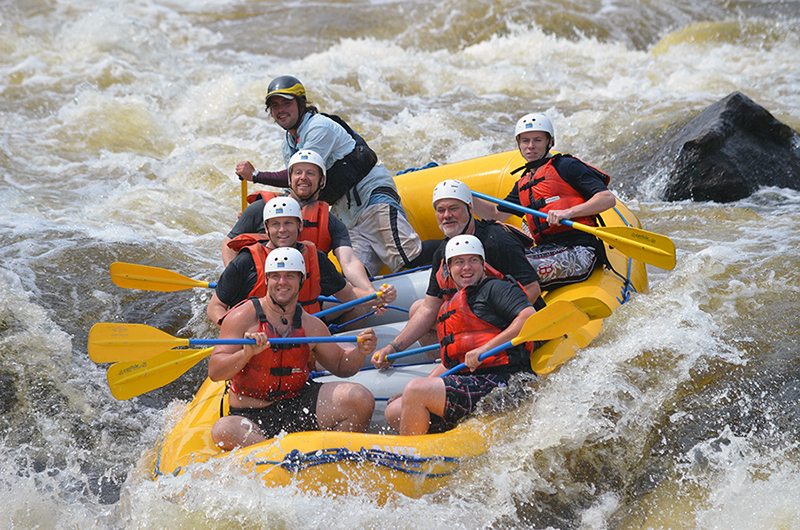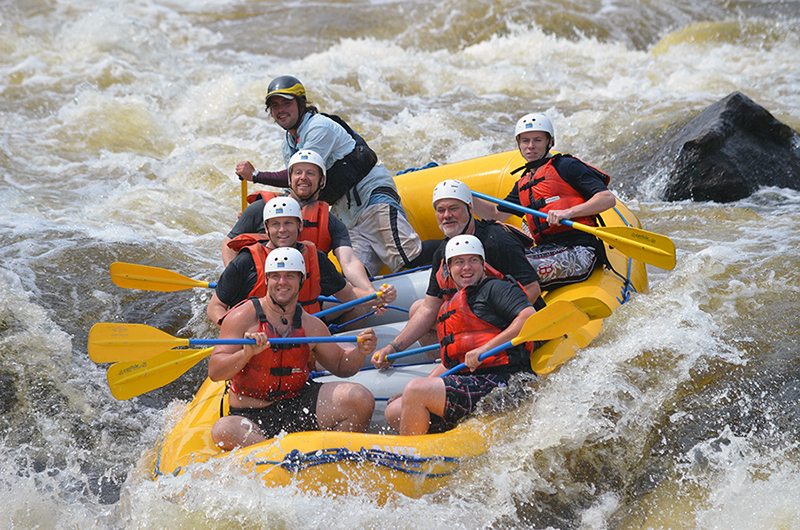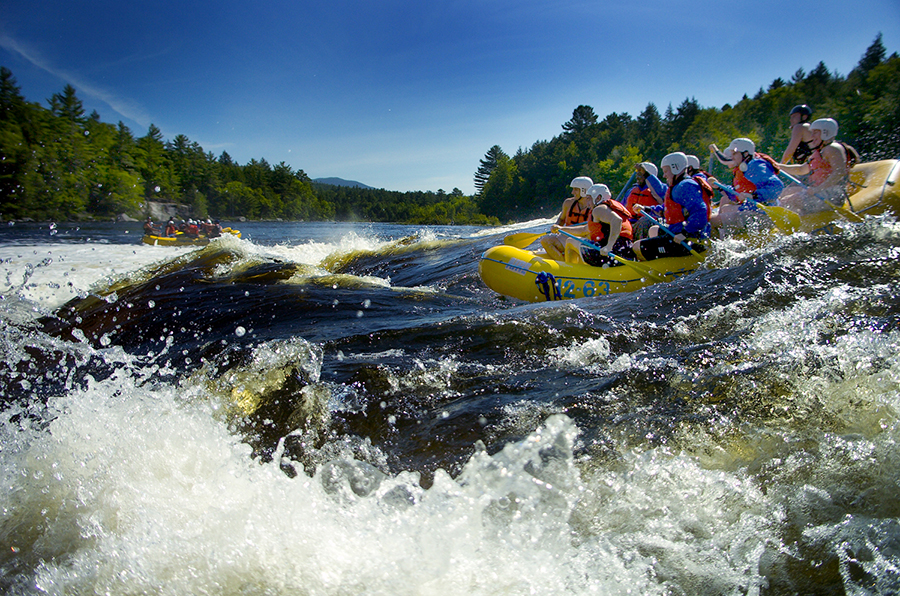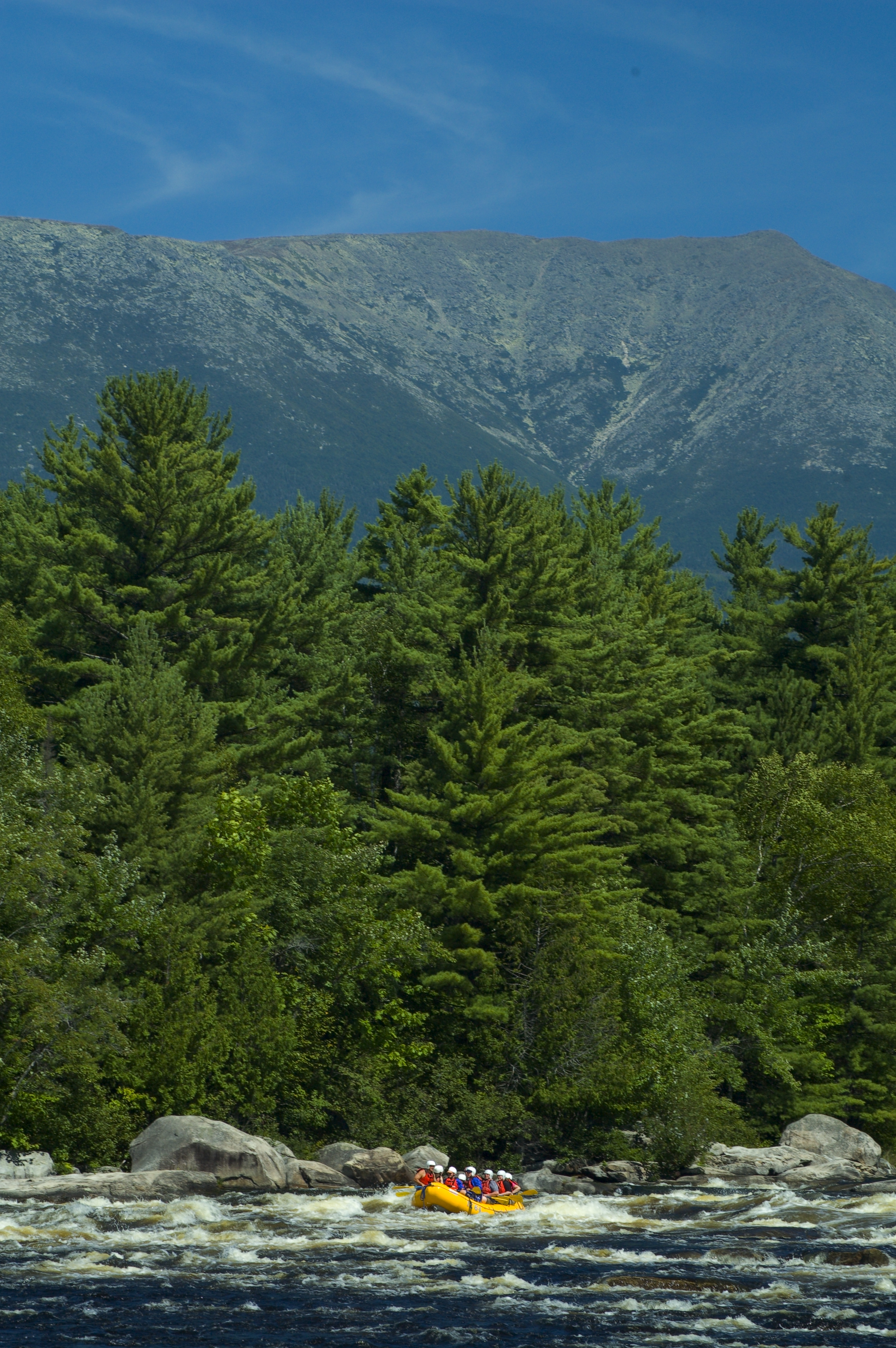 North Country Rivers offers 6 different whitewater rafting trips down Maine's mighty Penobscot River. This "world-class" rafting river is located in north-central Maine – flowing through Baxter State Park and under Mount Kathadin.
Since trip space is LIMITED, we recommend you let our experienced "Trip Specialists" help you plan the ideal itinerary for a "Thrill of a Lifetime" adventure! Call us today!
Penobscot River Rafting Information:
2017 Season: May 13th through September 24th.
Meeting Location: Our Millinocket Base Resort – 102 Baxter Park Rd., Millinocket, ME 04462 (Big Moose Inn, Cabins & Campground).
Meeting Time: 9:00 AM (but we recommend checking in 30 minutes early.)
River Rating: Class 4 with Some Class 5 Rapids (Rating scale: class 1-6)
River Type: Steep overall gradient with "pool and drop" technical rapids.
Typical River Flow: 2400 CFS (cubic feet/second).
Range of Flows: 1800-3400 CFS.
River Length: 12 Miles, 6-hours on the river.
Trips: (see trip links on top right of page).
High Adventure Sport Rafts: Available.
River Lunch: Steak, salmon, chicken, veggie burgers, salad, desert, and beverages.
Minimum Reservation Size: 1-person.
Minimum Age: 5-years (excludes class 3 – 5 sections), 10-years (excludes class 5 sections), and 12-years (includes all rapids).
Camping: Tent camping and RV camping.
Lodging: Motel, Inn and log cabins.
Restaurant: Big Moose Restaurant (on-site).
As whitewater rafting river trips go, a Penobscot River trip is THE BEST whitewater experience you'll find anywhere. The awesome "Ripogenous Gorge" has 100-foot high walls and exciting rapids. Below the gorge are numerous " pool-and-drop" rapids – all challenging, memorable and FUN!
Your Penobscot River Maine adventure vacation awaits!