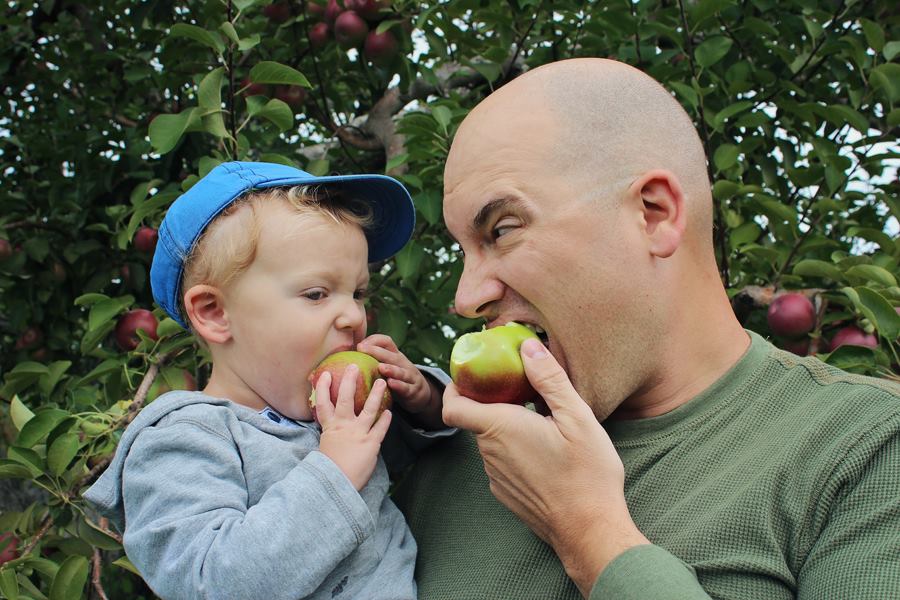 Photo Credit: Melanie Brooks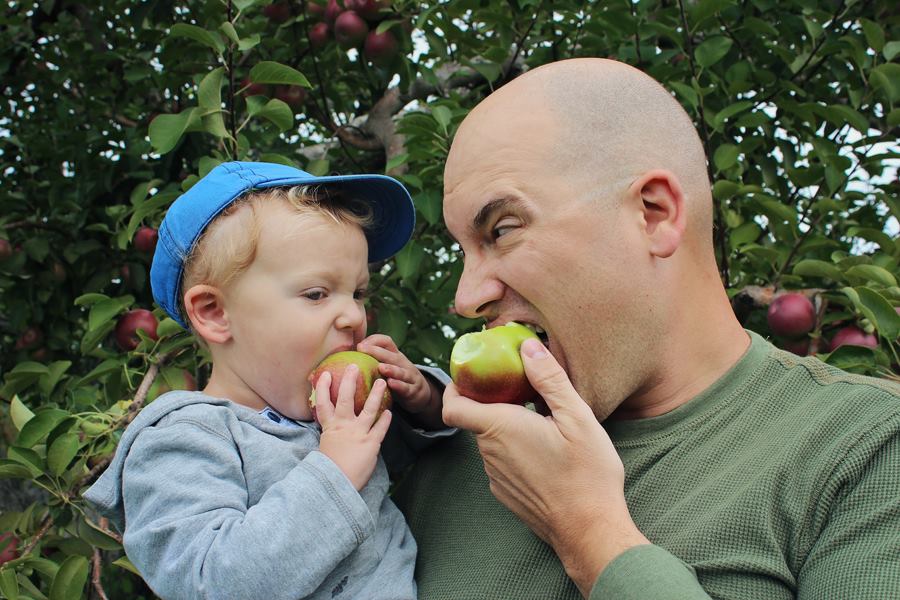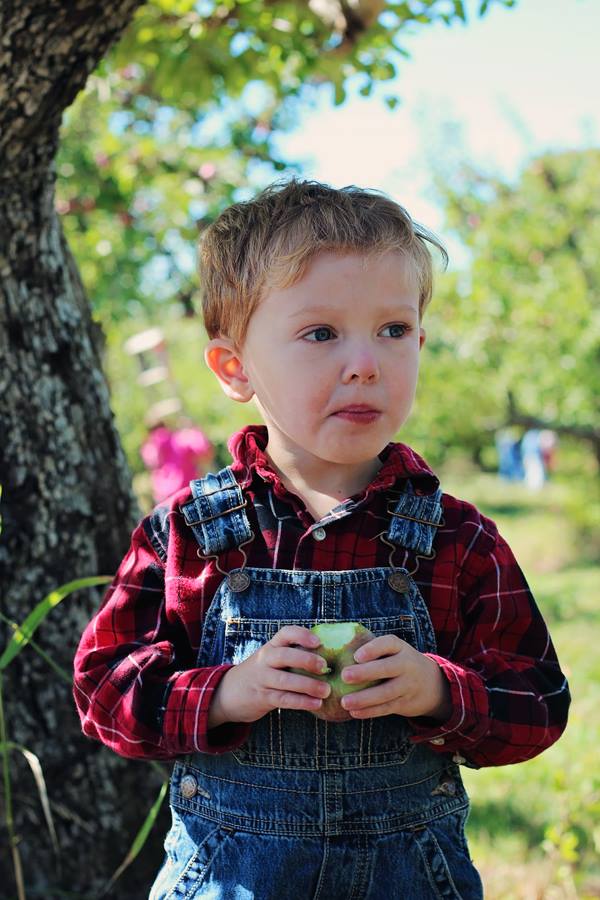 Apple Orchards in The Maine Highlands
Apple picking is a fun fall tradition for the entire family. From August through October, Maine's apple orchards are, literally, ripe for the picking! Many orchards in our region have turned picking apples into an event with apple cider pressing demonstrations, hayrides, corn mazes, petting zoos, and pumpkin picking.
There is nothing tastier than an apple picked fresh from a tree. They make a great snack for the kids' lunch boxes and the list of tasty treats you can make out of apples is endless. Preserve apple pie filling and enjoy that all-American dessert all year long. Make some apple sauce to enjoy at Thanksgiving. From apple crisps to compote, you can find tons of creative recipes online and in your favorite recipe book.
Each orchard will grow different varieties of apples. Here is a list of some of the most popular varieties grown in Maine:
Cortland: Crisp and juicy with a sweet/tart flavor. Their flesh browns slowly when cut, so it's great to use in salads, fruit displays, and the like. It's also great for soups, baked goods, and preserves.
Empire: Crisp and juicy with a sweet/tart flavor. This apple is a cross between Red Delicious (sweet) and McIntosh (tart). Along with being a delicious snack, these apples are great baked, roasted, or sautéed.
Fortune: This sweet/tart apple has spicy undertones. This apple holds up well when baked, making it perfect for pies and tarts.
Honeycrisp: Crisp and sweet – just like its name! Because they retain their sweet flavor when cooked, this apple is great for baked goods, preserves, and sauce.
Gala: The Gala's delicate sweetness makes the perfect for salads and sandwiches.
Gingergold: This sweet apple has a sharp flavor with a hint of spiciness. It keeps its shape well, so it's great for canning or baked goods. Pairs well with cheddar or recipes calling for cinnamon and brown sugar.
Jerseymac: Tart and tender, these apples are great for sauces and pie (as well as eating straight from the tree).
McIntosh: This sweet, mildly tart apple is perfect for any sort of eating. Great eaten raw in salads, baked into pies or crisps, or made into apple sauce. It's an all-around champion.
Looking for a great place to pick your own apples? Here's a list of orchards in The Maine Highlands region where you can do just that!
Conant Apple Orchards
729 Stage Road, Etna
207-269-2241
Harris Orchard
Wiswell Road, Brewer
207-989-3435
Maine-ly Apples
372 Mooshead Trail, Dixmont
207-234-2043
Mildel Farm
1348 Moosehead Trail, Plymouth
207-257-2514
Mullis Orchard
Shaker Street, Corinna
207-278-3704
North Chester Orchard
460 North Chester Road, Chester
207-794-3547
Robinson's Orchard
516 Lincoln Road, Enfield
207-732-4346
Rollins Orchard
287 Dexter Road, Garland
207-924-3504
Rowe Orchards
Route 7, Newport
207-368-4447
Sullivan's Orchard
356 Puddledock Road, Charleston
207-285-3572
Treworgy Family Orchards
3876 Union Street, Levant
207-884-8689
---