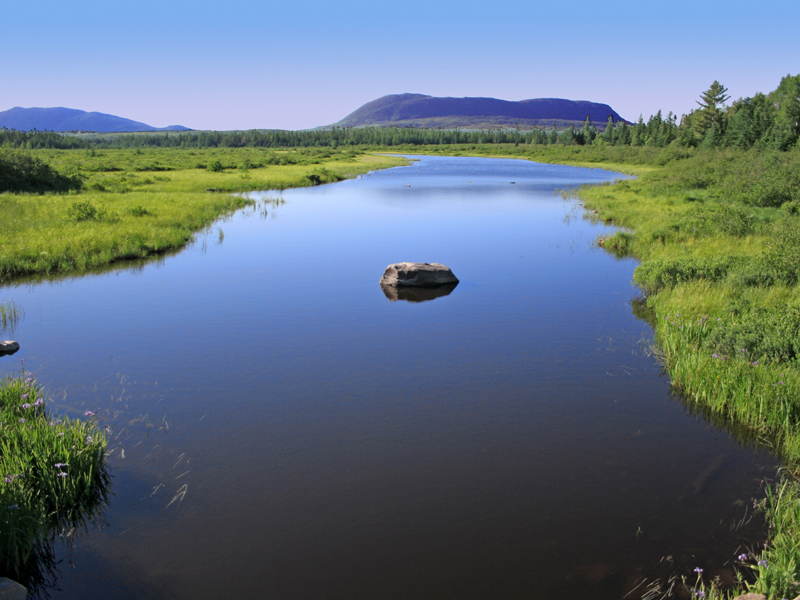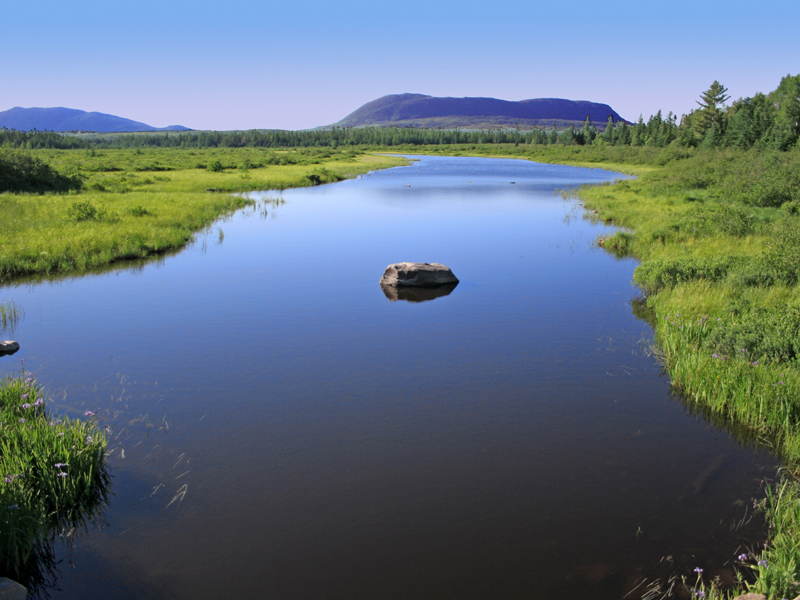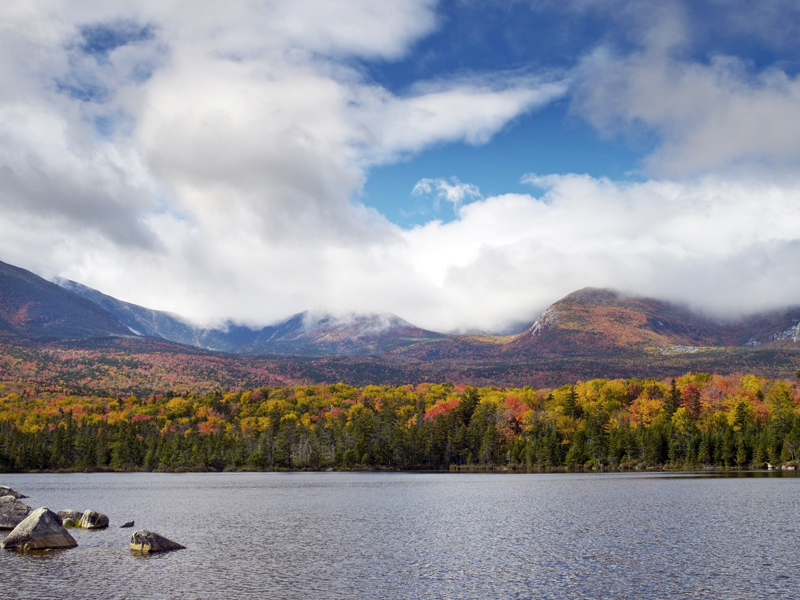 Baxter State Park
"The works of man are short-lived. Monuments decay, buildings crumble and wealth vanishes, but Katahdin in its massive grandeur will forever remain the mountain of the people of Maine. Throughout the ages it will stand as an inspiration to the men and women of the state." - Percival P. Baxter
Baxter State Park was established in 1931 and covers 200,000 acres in Piscataquis County. The park was a gift to the people of Maine from Governor Percival P. Baxter. The Baxter State Park Authority exists to ensure that the Park "Shall forever be kept and remain in the Natural Wild State", to provide recreational opportunities to the public in accordance with trust provisions, to operate and maintain the Park for the use and enjoyment of Maine's people. According to the donor's wishes; the Park will be managed as a sanctuary for beasts and birds and "Katahdin in all its glory forever shall remain the mountain of the People of Maine."
With around 200 miles of maintained trails, 46 mountain peaks and ridges, Baxter State Park is for the prepared. Even with the directions and trail guides that are provided on baxterstatepark.org, visitors are encouraged to stop at the Headquarters or Visitor Centers to gather more information for their visit. Many campgrounds and local stops also carry park maps, it is not recommended to leave the tote road without a detailed park map.
Rules and Regulations – there are no pets, motorcycles and no vehicle over nine feet high, seven feet wide or twenty-two feet long for a single vehicle and forty-four feet for a double vehicle. Please do not feed the animals and the park is a carry in carry out destination, please observe all Leave No Trace policies (www.lnt.org).
This is only a brief touch on the information available on Baxter State Park. Please visit baxterstatepark.org for more in-depth, detailed information before planning your trip.
---