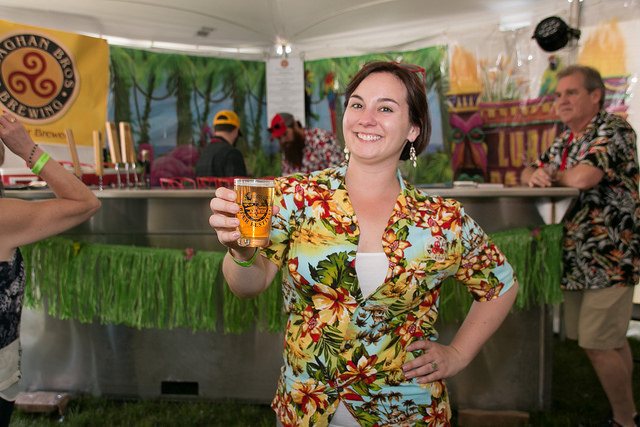 Photo Credit: Justin Russell Photography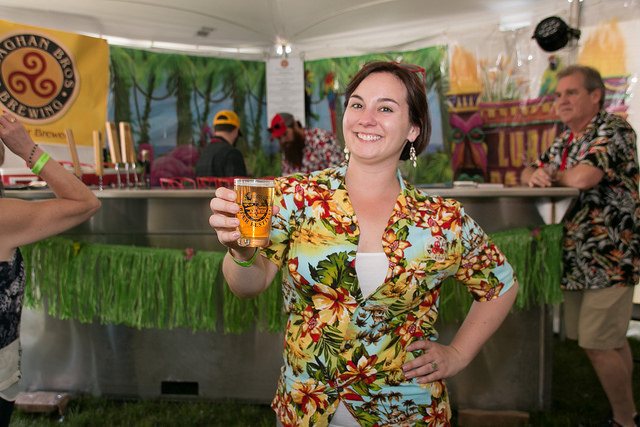 Breweries
If you love craft beer, you've come to the right place! Maine has over 60 craft breweries that produce high quality, award winning, creative brews.
Raise your pint in The Maine Highlands and sample some of the best brews in the state. Our region has a collection of breweries that offer a vast variety of styles and flavors. Plan your trip to our region around the Maine Brewers Guild Beer Trail and sample flights in the Greater Bangor region. You can even hop aboard the Growler Bus and let someone else drive you around on a beer tour!
We also like to celebrate our beer-making prowess with annual festivals. The Greater Bangor Convention and Visitor's Bureau holds an annual beer event along the Bangor Waterfront each June. It's a great way to sample craft brews from The Maine Highlands region and beyond all in one place!
You can learn more about the different breweries that produce craft brew in The Maine Highlands below. Savor the flavor and plan your "beer-cation" today!
2 Feet Brewing Co.
80 Columbia Street, Bangor
207-573-1979
Hours:
Monday-Thursday, 3-9 pm; Friday & Saturday, 3-11 pm; Sunday, 12-6 pm
Bangor Beer Co.330 Bangor Mall Boulevard, Bangor
207-947-6960
Hours:
Tuesday-Thursday, 3-11 pm; Friday & Saturday, 3 pm-12 am
Bissell Brothers Three Rivers 157 Elm Street, Milo Hours: Friday, 3-8 pm; Saturday, 12-6 pm
Black Bear Microbrew
19 Mill Street, Orono
207-889-9123
Hours:
Monday-Wednesday, 3-10 pm; Thursday & Friday 3-11 pm; Saturday 2-11 pm
Blank Canvas Brewery
46 Betton Street, Brewer
Hours:
Thursday-Saturday, 4-9 pm
Geaghan Brothers Brewing Company
Pub & Craft Brewery
570 Main Street, Bangor
207-945-3730
Hours:
Sunday-Thursday 11 am-11 pm (Kitchen closes at 10 pm)
Friday-Saturday 11 am-12 am (Kitchen closes at 10 pm)
Production Facility & Tasting Room
34 Abbott Street, Brewer
Summer Hours:
Thursday & Friday, 4-9 pm; Saturday 12-9 pm; Also open for all Waterfront Concerts that do not fall on a regular business day
Winter Hours:
Thursday & Friday, 5-9 pm; Saturday ,12-7 pm
Marsh Island Brewing
2 Main Street, Orono
207-942-0119
Hours:
Monday-Friday, 4-11 pm; Saturday, 12 pm-12 am; Sunday, 12-7 pm
Mason's Brewing Company
15 Hardy Street, Brewer
207-989-6300
Hours:
7 days a week, 10:30 am–10:30 pm
Orono Brewing Company
20 Main Street Orono, Maine 04473
207-866-4677
26 State Street, Bangor
207-262-5027
Hours:
Monday-Wednesday, 3-10 pm
Thursday & Friday, 3-12 am
Saturday, 12 pm-12 am
Sunday, 12-7 pm
Sea Dog Brewing Company
26 Front Street, Bangor
207-947-8009
Hours:
7 days a week, 11:30 am–1 am
---