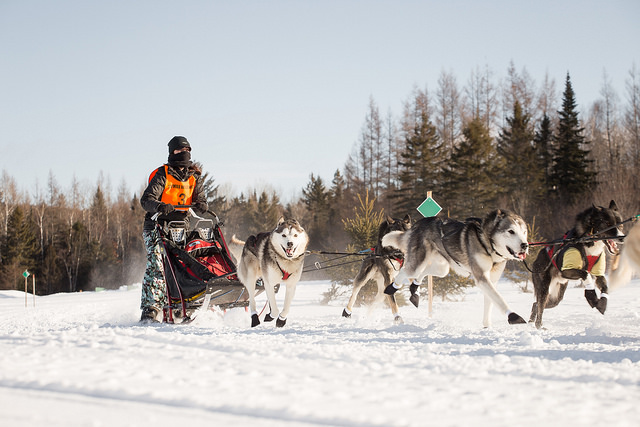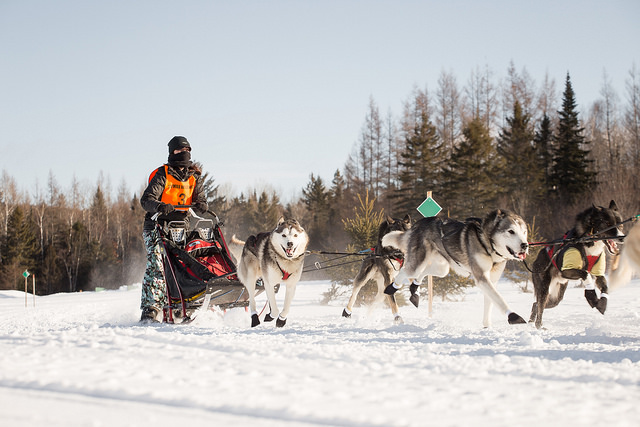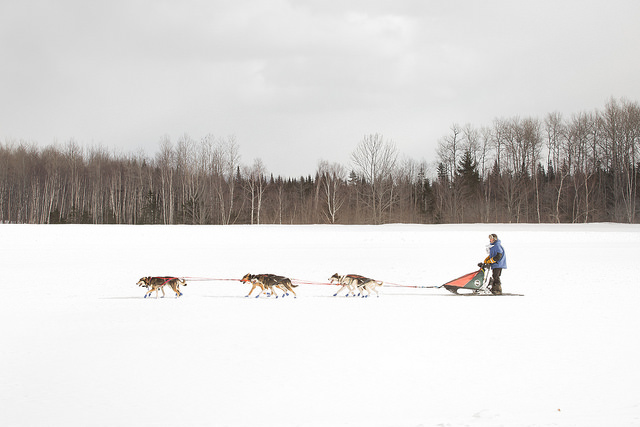 Dog Sledding Adventures & Tours
Imagine bounding across the frozen expanse of a remote lake surrounded by mountain peaks clad in evergreens, holding tight to the reins of your dog team as they drive your sled forward through the deep snow on a fast run. That's the essence of the Maine dog sledding or "mushing" experience, a unique and thrilling winter adventure. Working alongside experienced mushers and Maine guides, you'll learn how to mush a team of dogs from start to finish, from caring for the dogs and the equipment involved to harnessing and actual mushing.
Ease into the sport with a half-day guided trip and enjoy a hearty lunch cooked over an open campfire. Or try an overnight trip to a warm and comfortable tent camp deep in the woods, complete with woodstove, meals and camping gear. Get to know the dogs and hear them howl in the night like their wolf ancestors. Weekend and weeklong trips allow more time to truly absorb the dog sledding experience, the rich history and the lore, the beautiful dogs and their caring owners, and the magic of the snowy wilderness.
A number of outfitters in The Maine Highlands provide dog sledding packages that include daily dog sledding treks, comfortable lodging and hearty meals, winter clothing and equipment beyond the basics, as well as cross country skiing and snowshoeing equipment and trails..
A close cousin to dog sledding is the sport of skijoring. Minimal equipment is required – just a harness, an eager dog and a pair of Nordic skis. Then you're on your way, gliding quickly down the trail behind your canine friend!
---