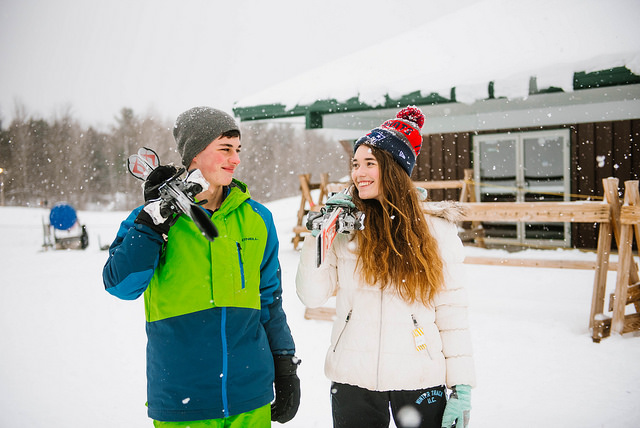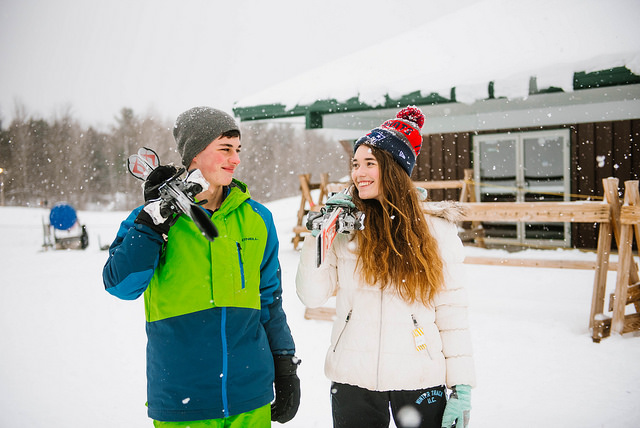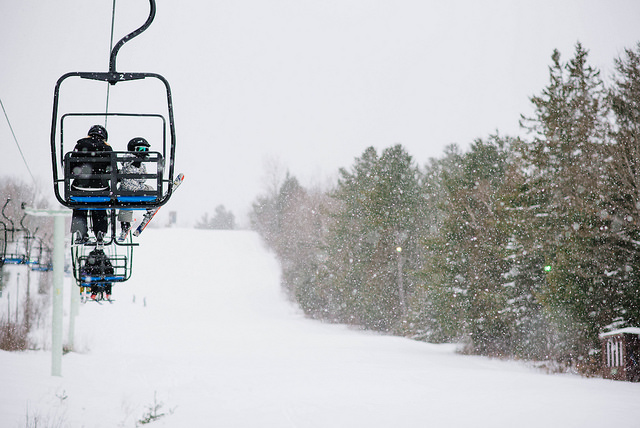 Downhill Ski & Snowboard
Hit the slopes in The Maine Highlands!
Our region is home to three small mountains where you can alpine ski and snowboard to your heart's delight. The benefits of a smaller ski mountain are that there are shorter lines, the mountains are easy to get to, and it's generally less expensive than the larger resorts.
It's fun and easy to learn to ski or snowboard on a smaller mountain. You can affordably rent gear and take lessons close to home or camp. Vacationers won't need to pay a small fortune to get a downhill ski experience at our family-friendly mountains. Read on to find out a little more about our hidden gems:
Hermon Mountain
These slopes are located in Hermon, Maine, right outside of Bangor! Hermon Mountain is easy to reach off of I-95, and offers tubing along with skiing! The tubing lift even hauls you and your sled up the mountain so you get more rides in during your stay.
This mountain has about 20 trails offering a variety of terrain for the beginner to the expert skier. Hermon Mountain also offers night skiing—which is particularly great for those early winter nights when the sun goes down at 4:30 pm. No need to stop the fun!
They offer ski and snowboard rentals as well as lessons. And with 100% snow making capability, you're able to hit the slopes even if Mother Nature doesn't cooperate.
Hermon Mountain is open Tuesday-Sunday and lift tickets run from $25-$30, depending on your age and the amount of time you want to hit the slopes.
Big Squaw Mountain
This Greenville-area ski mountain is in operation, thanks to the hard work and dedication of a number of people near and far who turned the resort into a nonprofit organization.
With more than 25 trails to enjoy, this family-friendly ski mountain attracts the beginner, intermediate, and advanced skier. The views from the top of the mountain overlooking Moosehead Lake are breathtaking!
Big Squaw offers rentals and lessons for skiers and snowboarders. There is also a racing center at the base of the mountain for visiting ski teams.
Tickets range from $20-$30, depending on your age and amount of time you want to hit the slopes. Big Squaw also has snow-making capabilities so you can be sure to ride all winter long. They also offer miles of X-country ski trails.
---