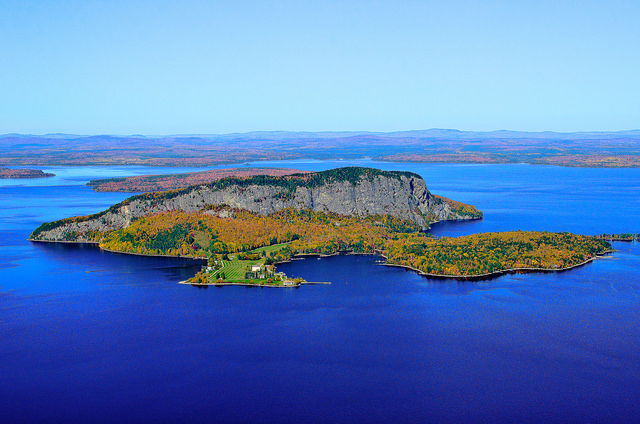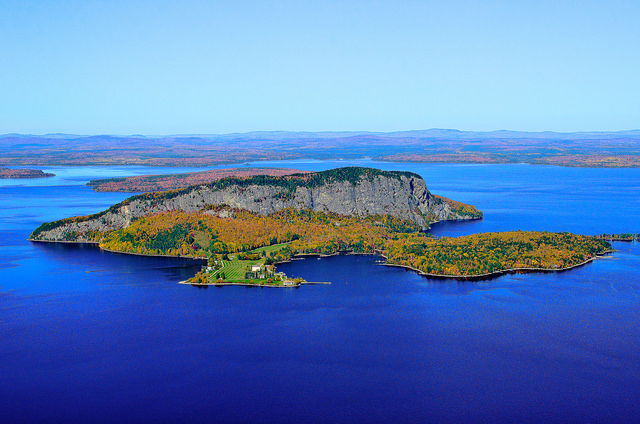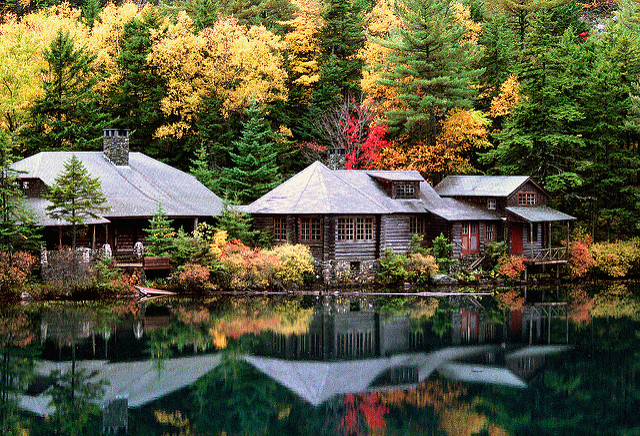 Fall Foliage
As fall approaches, the days grow shorter and the nights grow colder. And our trees turn glorious shades of red, yellow, and orange. Our vast region offers locals and visitors countless opportunities to see the autumn leaves at their most vibrant stage. Our hiking trails lead you to the top of mountains where your view is a veritable kaleidoscope of autumnal beauty. Our lakes and rivers give you a spectacular view from the water. Hop aboard a seaplane and get a view from above that cannot be replicated. Take a scenic drive into the country, stopping to pick apples at a local orchard along the way!
The Katahdin Woods and Waters Scenic Byway is a great stretch of road for leaf peeping. Click here to view a map!
The Byway is 89 miles long and extends from the Baxter State Park boundary near Togue Pond over Baxter Park and Millinocket Lake Road to Millinocket where it joins Route 11 to East Millinocket and Medway. The route turns northerly in Medway on Route 11 to Stacyville and Sherman, then north to Patten, home of the Lumbermen's Museum. From Patten the route follows Route 159 through Mount Chase and the Village of Shin Pond to the northern boundary of Baxter State Park at Matagamon.
The Katahdin Woods & Waters Scenic Byway can be accessed from I-95 at Exit 244 in Medway and Exit 264 in Sherman. The Byway offers miles of travel parallel to the East Branch Penobscot River, with side trips along the West Branch, as well as breathtaking views of Katahdin and the Appalachian chain. The journey provides a mix of pastoral farms, meadows, recreational trails, and working forests filled with wildlife and significant natural areas. – ExploreMaine.org
The Maine Highlands is also home to four state parks: Lily Bay State Park and Mt. Kineo State Park in Greenville, Peaks-Kenny State Park in Dover-Foxcroft, and Baxter State Park in the Millinocket region of the north Maine woods. Our region is also home to the newly designated Katahdin Woods and Waters National Monument. All of these protected and preserved acres are great spots to catch some glorious fall views.
Now that you've decided to visit and view our stunning foliage, when should you come? Well, that depends on where you want to go. Maine has five foliage regions. The Maine Highlands falls into three of those categories: Eastern (Millinocket and Lincoln), Central (Sebasticook Valley, Bangor, and Dover-Foxcroft), and Western (Greenville).
The historic peak foliage dates for the past three years are as follows for each region:
Eastern: 2015: October 14; 2014: October 1; 2013: October 2
Central: 2015: October 14; 2014: October 1; 2013: October 10
Western: 2015: October 14; 2014: October 10; 2013: October 2
The more north you travel, the earlier the leaves turn. You can check the Maine Foliage website, run by the State of Maine, to help you plan your trip. You can even sign up to have the foliage reportemailed to you.
vtm903835d83ab0db5c2.pdf
---