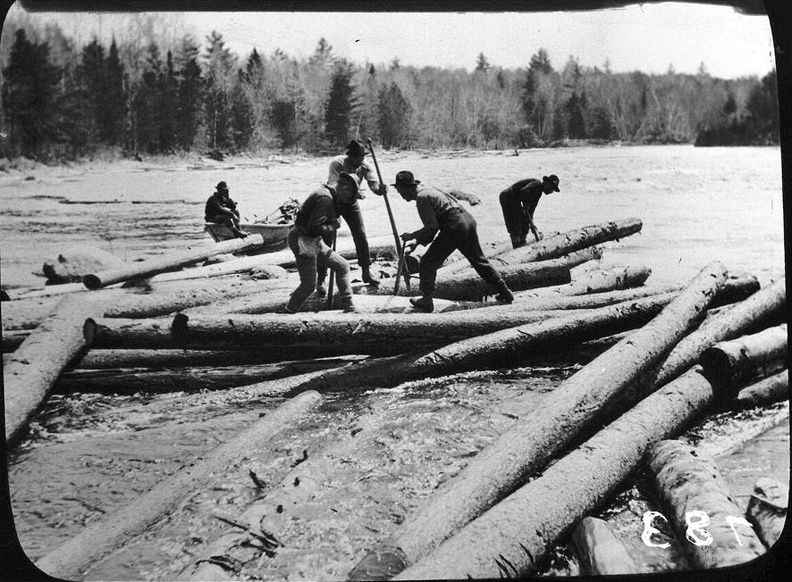 Photo Credit: Photo courtesy The Patten Lumbermen's Museum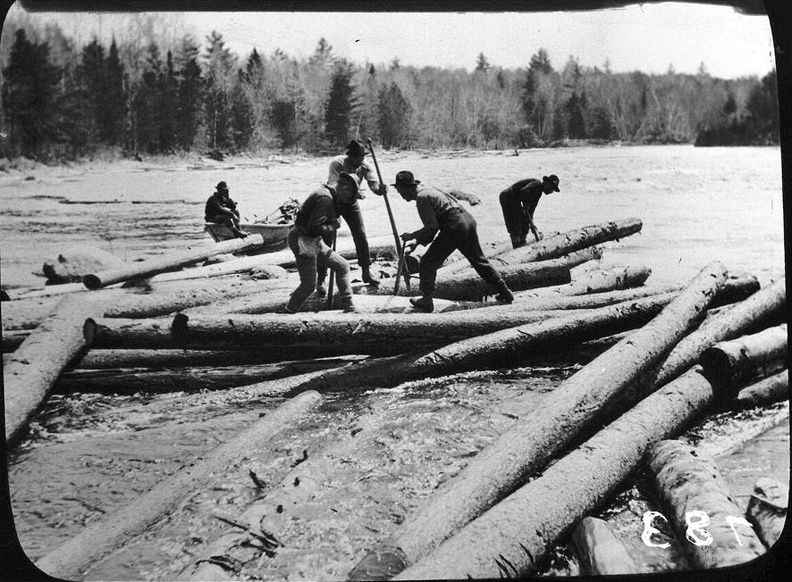 Lumbering in Maine
Logging in Maine began in the early 1600's when English explores first cut trees on Monhegan Island. In 1634, the first sawmill powered by water, was built in South Berwick. By 1832, Bangor had become the largest shipping port for lumber in the world. At times, as many as 3,000 ships were anchored there and one could almost walk across ship decks to Brewer. 8,737,628,202 board feet of lumber were shipped from Bangor between 1832 and 1888.
During this period, Patten, situated 100 miles north of Bangor, became a center for logging operations. Each spring, logs harvested in the Patten area during the preceding winter were floated down the Penobscot River in massive drives to the mills in the Bangor area. Several contributions to the logging industry came from the state of Maine, including the Peavey cant dog and the Lombard log hauler.
The early logging camp, came into use in 1820. These camps consisted of a main camp built around a fire pit which supplied warmth and also used as a cooking fire. Many camps were inhabited by a crew of 12-14 men and a team of oxen. Camps were constructed out of large notched spruce logs, cemented together by a mixture of moss and mud. The whole camp was put together without nails and all the work was done with an ax and froe. Roofs were made of cedar and a small square hole was in the center for the smoke to escape. All men slept in the same bed under one long blanket and used their boots as pillows.
The men ate four meals a day, which consisted of flap jacks, pickled beef, boiled codfish, beans, sourdough biscuits and strong tea. Clothes were dried over the fire on a long "stink" pole, held up by two forked stakes. Wet socks and clothes drying by the fire gave off an indescribable fragrance; it was said that you could smell a logger half a mile away.
Needless to say, lumberjacks held the strength of the earth in their hands, and were the heart and soul of the northern Maine woods.
---