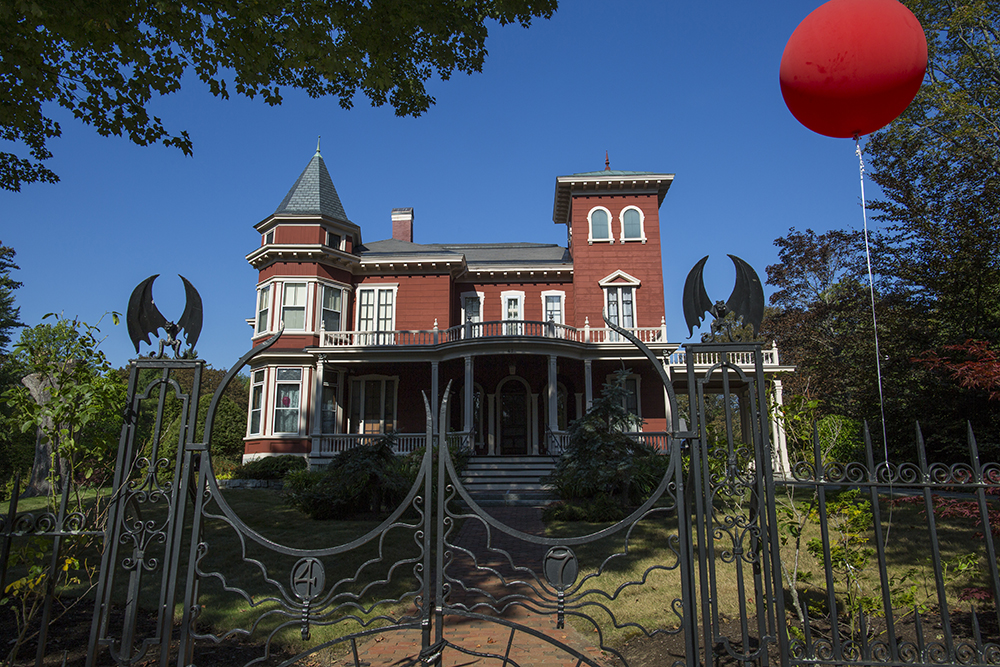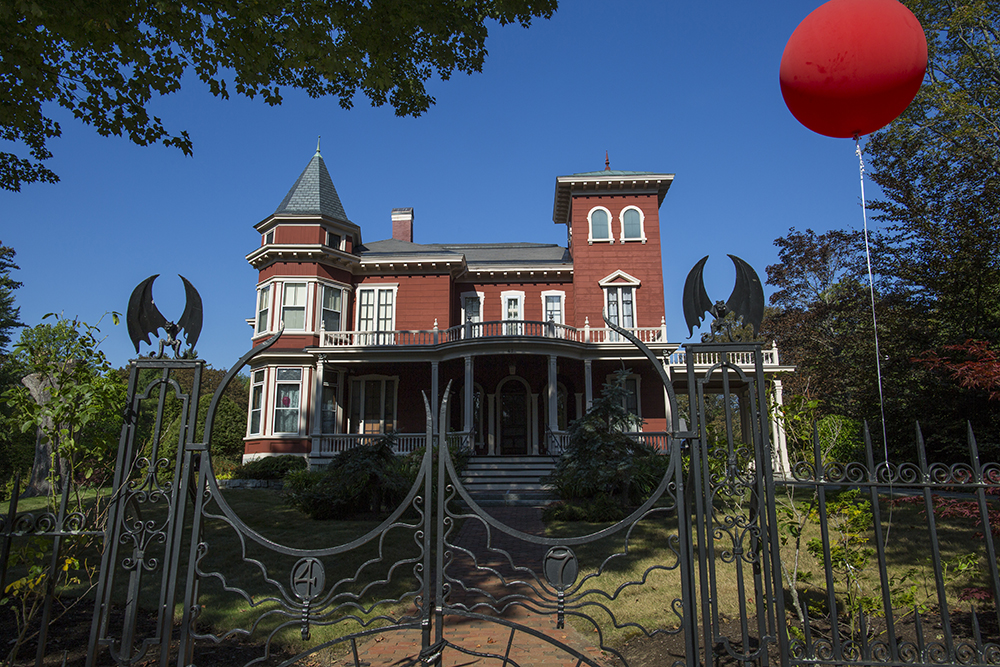 Maine's Literary Scene
In a state known for originality and inspiration, it's no surprise that writers have long been inspired to create original works of world-class quality in Maine. Some writers were born and raised in Maine such as Henry Wadsworth Longfellow and Stephen King. Others found inspiration for their greatest works while visiting or living here, including Harriet Beecher Stowe and Henry David Thoreau. Whatever style of writing you enjoy, there's inspiration waiting for you in Maine where you can tour famous author sites and relax with a great book whenever the spirit moves you.
Let's start in Brunswick and the home in which Harriet Beecher Stowe lived for two years and wrote Uncle Tom's Cabin. Visitors can enjoy a guided walking tour of the places in Brunswick that inspired Stowe as she worked on her book. For a deeper foray into literary history, you can retrace the epic trip that inspired Thoreau's The Maine Woods on the Thoreau-Wabanaki Trail in northern Maine. An overnight Thoreau experience is offered with the New England Outdoor Center.
Another famous nature writer, Rachel Carson, author of the groundbreaking Silent Spring, researched her 1955 book, Edge of the Sea, in Edgecomb. Explore the environment that inspired her at the Nature Conservancy's Rachel Carson Salt Pond Preserve in Bristol, and the Rachel Carson National Wildlife Refuge in Wells.
Maine's most famous modern author is Stephen King, whose mind-bogglingly prolific works are often based in fictional Maine towns. You can visit his hometown of Bangor (known as Derry in his stories) and enjoy a delightful and captivating tour of 30 sites found in his books.
Another beloved modern Maine author is E.B. White, who penned beloved youth classics including Stuart Little, Charlotte's Web and The Trumpet of the Swan, lived in North Brooklin on a farm that comes to life on the pages of his books. He's also the source of one of Maine's most quotable quotes: "I would really rather feel bad in Maine than feel good anywhere else."
In the grown-up world, no author better captures life in central Maine than Richard Russo. You can spend a day or two in Waterville and Skowhegan, the towns that inspired Russo's Pulitzer Prize-winning novel, Empire Falls. In Portland, Russo's daughter, Emily, is owner and operator of Print: A Bookstore, where we're pretty sure all of her dad's books are in stock. A fictionalized Tenant's Harbor is the setting for Country of the Pointed Firs by Sarah Orne Jewett. You can find out more about Jewett by visiting her home in South Berwick.
Historically speaking, Henry Wadsworth Longfellow, author of beloved poems such as Evangeline and The Song of Hiawatha, grew up in Portland where you can visit his childhood home, the Wadsworth-Longfellow House. Operated by the Maine Historical Society, visitors can enjoy guided and self-guided tours.
If you were touched by Edna St. Vincent Millay's poem, Renascence, you can reach out and touch Camden's Mt. Battie, via car or hiking shoes, to take in the views that inspired the Pulitzer Prize-winning poet. You can also visit Whitehall Inn in Camden for a moving tribute to her. The Edna St. Vincent Millay House in Rockland is being restored, so check out their website for local events.
Of course, present day Maine continues to inspire writers of all styles and genres. Here are some notables you'll want to write a "note to self" to check out.
Colin Woodard, journalist and author, is celebrated for his historical works, including The Lobster Coast, a cultural and environmental history of coastal Maine. Paul Doiron of Camden is the author of award-winning crime novels featuring a Maine game warden as a sleuth in his natural habitat. Also inspired by her surroundings in Camden is Tess Gerritsen, bestselling author of romantic and medical thrillers.
Portland's Elizabeth Strout is author of the Pulitzer Prize-winning novel Olive Kitteridge, and other bestsellers. Bethel is home to poet and memoirist, Richard Blanco, who will forever be remembered for his poetry at Barack Obama's inauguration.
Related Literary Events:
Books in Boothbay, Maine's summer book fair, is held annually at the Boothbay Railway Village. Enjoy a book sale, readings and talks by more than 35 Maine authors.
The Maine Writers and Publishers Alliance offers a listing of events related to Maine authors throughout the year including the Maine Lit Fest, which includes a week of 20+ readings, conversations, and happenings.
---