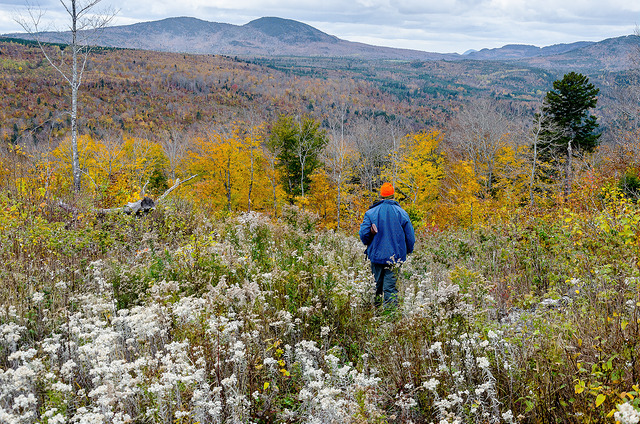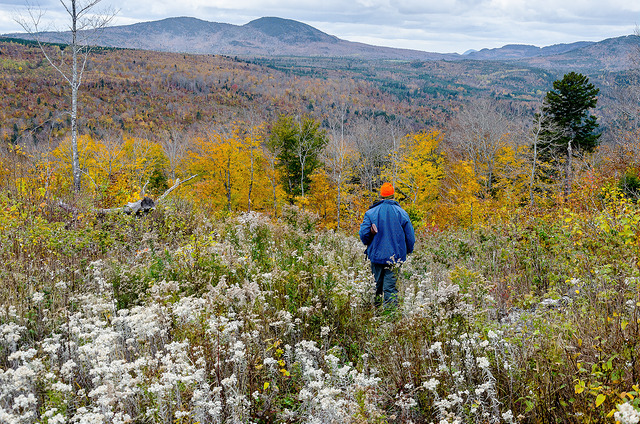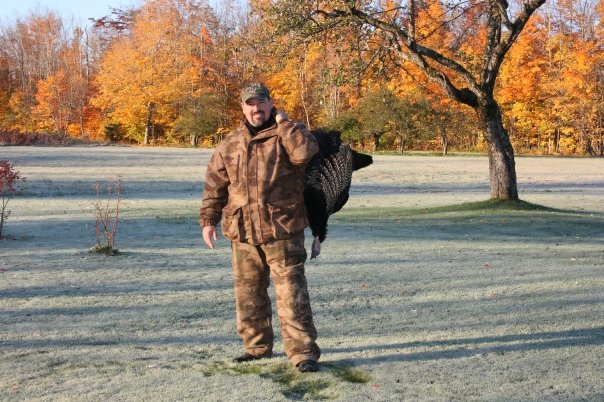 Maine's Fall Highland Hunting
By Richard Yvon, Owner, Twin Maple Outdoors
Hunting in Maine is a long and running traditional sport that provides food on the table as well as a family tradition way of life. As September rolls around in Maine, leaves turn to color, those pesky bugs disappear, and a cool crisp feeling is embraced. Harvest time is among us as hunters take to field. The wilderness experience can still be found in Maine, which is a big attraction, as both non-residents as well as local hunters gearing up and heading outside.
Whitetail Deer Hunting
Maine is part of the Whitetail's most northerly range in North America. The big-bodied animal has provided hunters a challenging and prized hunting experience found in Maine farmland and big woods. Hunting deer in Maine starts with the bow and arrow season in September and moves into long arms in November. Deer hunting licenses can be purchased online or over the counter with the proper credentials.
Partridge Hunting
As apples, berries, and nuts ripen around the state, you can find partridge or (ruffed grouse) feeding around apple trees and eating sand along the many back dirt roads. Partridge eat the sand mixed with gravel to help the birds initial digestive system break down food in the digestion process. The birds in Maine are far less wary than in more populated states, which give sportsman excellent hunting opportunity. The bird's meat can be used in stew or on a grill. Maine small game hunting licenses can be purchased online or over the counter with the proper credentials.
Fall Turkey Hunting
What better way to celebrate fall and Thanksgiving than with your own bird! Maine has thousands of acres of mixed woodland, fields, and extraordinary turkey habitat. As in other great states, the turkey has had a tremendous come back…almost too good! Turkey hunting is not only a great American tradition, but also a necessity. Turkey have proven to propagate and adapt very well when combined with introduction and proper management. Maine offers some of the best turkey hunting to be found anywhere! Maine's wide-open spaces and old farmland is perfect habitat for a sustainable population of turkey. Due to excellent management by Maine Inland fisheries and wildlife, the bird is a true success story.
Moose Hunting
Is it any wonder why moose love Maine? Our state has 2,227 square miles of inland water and a boreal forest habitat that Moose thrive in. Moose start to overheat in ambient temps around 67 degrees, which leads them to cool down in water. They also love the water to evade bugs and eat supple vegetation. Moose are not excluded when it comes to conservation. They, too, need to be controlled to maintain a balance between people and habitat. Maine presently manages the population through a moose lottery permit drawing to provide hunters food as well as maintain proper moose populations throughout the state. The state is sectioned off into zones that are individually managed with moose hunting regulations.
---