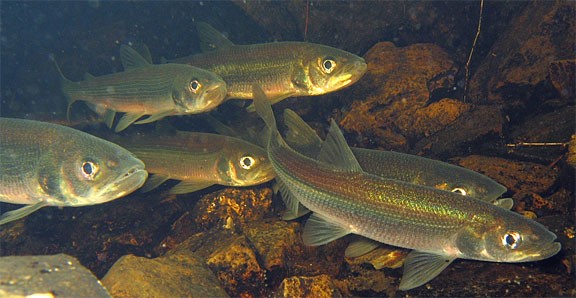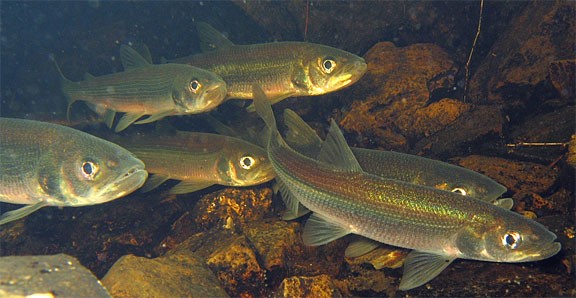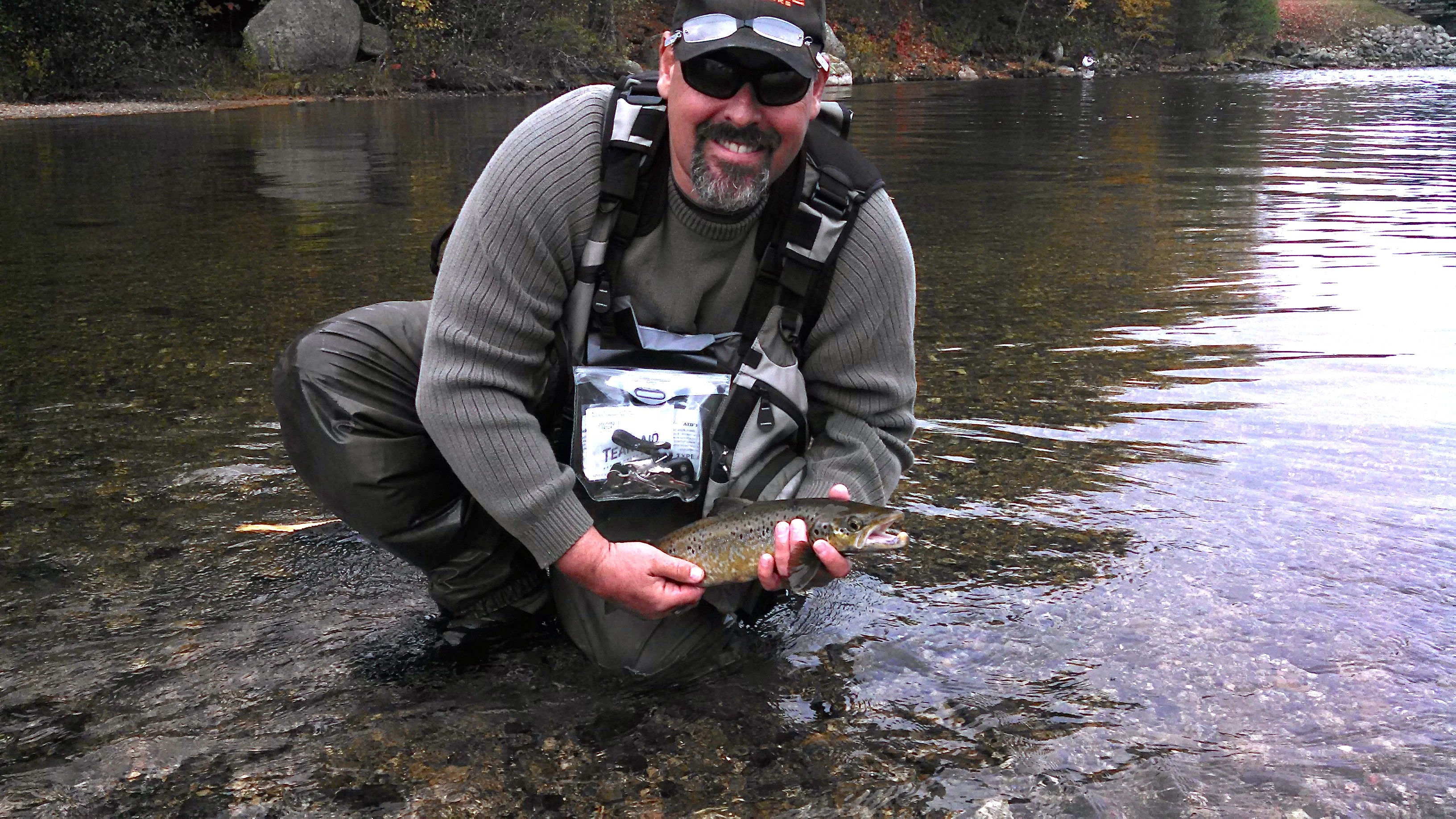 Maine's Highland Spring Fishing
By Richard Yvon, Registered Maine Guide, Twin Maple Outdoors
Typically in Maine, "ice out" – when the lakes are completely free of snow - starts in April. By the beginning of May, all the lakes and ponds are ready to start their open water season. Anglers from all over the state are itching to get their lines wet and partake in an annual ritual of Ice Out. To some, this time of year is almost as special as Thanksgiving!
Smelting Every spring as ice melts and rivers swell, Maine's Rainbow Smelt partakes in an annual ritual of spawning. As a spring evening comes into darkness, these small fish come from the lake into the river to spawn. During this time a highly regulated and monitored smelt harvest occurs in The Maine Highlands. Conservation laws ensure the survival with a balance of a family tradition that has been ongoing for generations of Maine sportsmen.
Landlocked Salmon As ice melts and daylight changes, the primary food source for Maine's Highlands fishery, the Rainbow Smelt, starts to spawn. The Landlocked Salmon are triggered to be opportunist to feed on these fish. Fishing for this salmon in Maine has traditionally been done in several ways. One of those is by trolling flies such as Black Ghost, Grey Ghost, and basically anything that imitates a smelt has been a favorite amongst fly fishers.
Spinning Lure fishing is yet another way to be productive by trolling swim baits such as Daddy Mac Lure Viper Series or Spoons like Dare Devils, Laker Takers, or an old favorite, The Mooselook Wobbler. Whatever method you choose, getting out and shaking off the cabin fever is always a welcomed event in the spring of the year! Check out a short video here: Ice Out Land Locked Salmon
Brook Trout Another springtime favorite in The Maine Highlands is the beautiful, native, and wild "Brookie" or "Square Tail". As glacial lakes begin to ice out, spring creeks and rivers flow and begin new life for our most revered fishes in Maine. Brook trout come into swollen spring creeks to feed on spawning sucker eggs, insect hatches, and smelt. These fish are very opportunistic and carnivorous.
The brook trout fishing remains very good as long as oxygen and temperatures remain sustainable for the fish. Most fishing takes place in daylight since the fish need their eyes for feeding. As spring runs into summer and water levels recede, warm and lower oxygen levels take over. The fish now travel back into bigger rivers, ponds, and lakes until fall rolls around and the annual spawn ritual begin.
Maine is a wonderful four season fishery, and every season has its own unique fishing experience and traditions. My recommendation is to experience Maine Outdoors at any time of year!
---