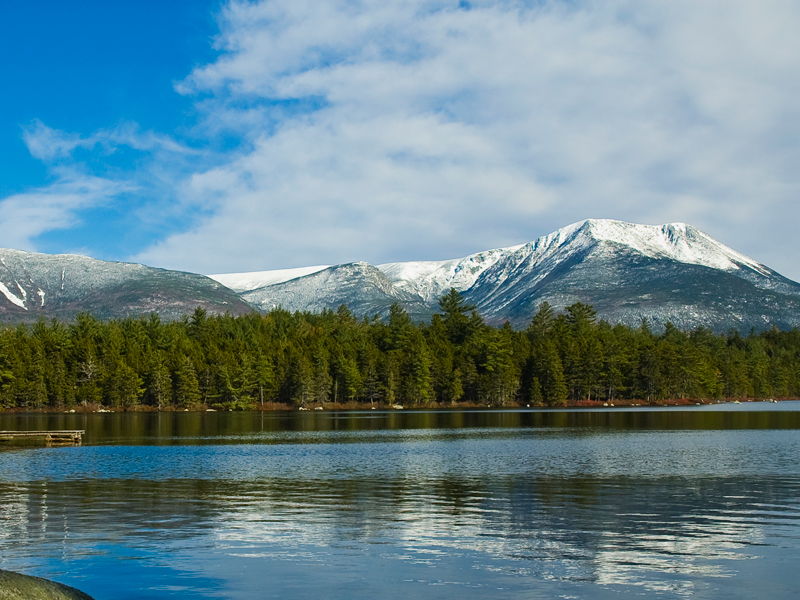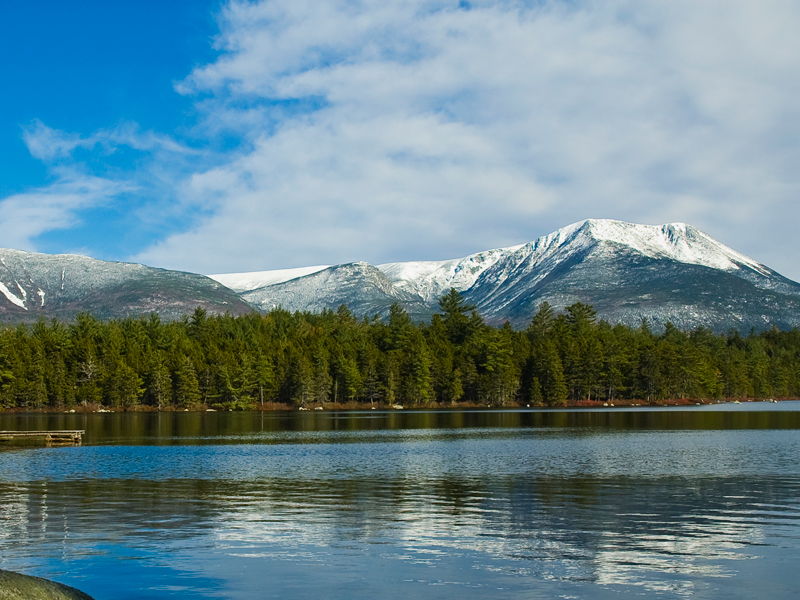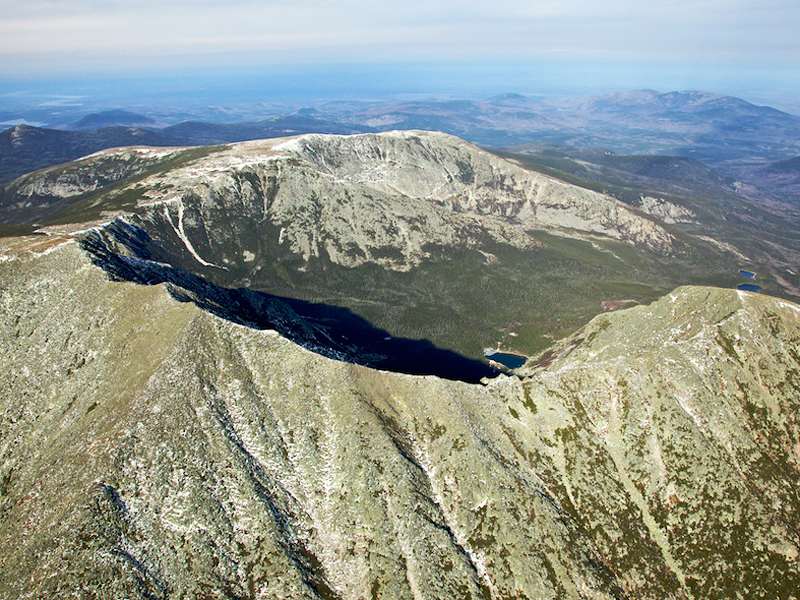 Katahdin
Maine's shining gem, Katahdin, is and will always be one of Maine's proudest sights. Maine's highest mountain peaks at nearly a mile (5,267 feet or 1,606 m) and was formed by underground magma. Named by the Penobscot Indians, Katahdin's name means "Greatest Mountain." Katahdin is also noteworthy for being the most northern point of the Appalachian Trail, and the final point for those looking to travel it. It is also the starting point for the International Appalachian Trail.
The mountain holds many secrets of lives past lived. Black flies seem to be the most popular fauna in the area and the mountain even has its own indigenous butterfly. The first recorded climb belonged to Charles Tuner, Jr. in 1804 and one of Katahdin's most famously document trips comes from author and explorer Henry David Thoreau in his novel The Maine Woods. Claiming nineteen lives since 1963, this mountain is not for the unprepared. Please visit www.BaxterStateParkAuthority.com for more information and planning tips.
Several trails are offered for various hiking levels. If you're in for an exciting adventure, there is Katahdin's "Knife Edge", a section of the mountain where it is only two to three feet wide at points. The hike isn't just a challenging and natural trek, but also a beautiful one. If you haven't before, come and see Maine from the highest natural peak.
For more information on the Katahdin region in The Maine Highlands, please visit the Katahdin Area Chamber of Commerce online or in person: 1029 Central Street, Millinocket, Maine 04462
(207) 723-4443
---