Wilderness Camping, RV Camping & More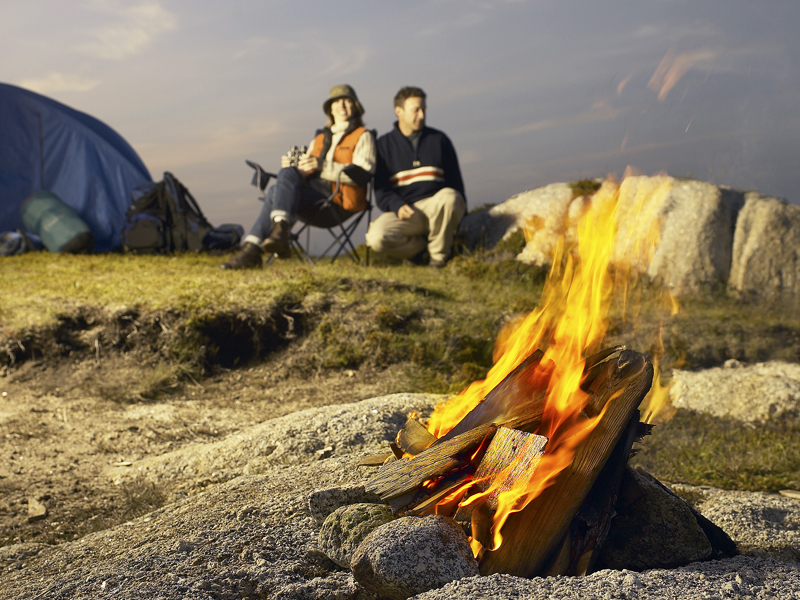 It's no surprise that The Maine Highlands region has a national reputation when it comes to camping. Few other places in the East can offer the kind of wilderness opportunities that exist in The Maine Highlands. Hundreds of thousands of acres of the North Woods remain undeveloped, providing outdoor enthusiasts with a vast playground of mountains and lakes, rivers and forest. Camping is a long and beloved tradition here.
There is something special about sleeping out under the stars. Out here the song of the peepers and the call of the loons lull you to sleep. Crackling campfires mesmerize you as you relax, a s'more in one hand and a cup of coffee in the other. It's easy to relax and unwind in the peaceful wilderness. There's just nothing that compares.
Of course, wilderness camping is a term that means many things to many people. Some think of a resort campground where they can park their RV. Others picture a remote site where they can drop their backpack and pitch a tent. Still others imagine a sporting camp, where they can enjoy a week by a lake in an old cabin. In The Maine Highlands you can find the best of all these worlds.
The Maine Highlands region has many campgrounds to make your outdoor dreams a reality. From private campsites to state parks, each camping area offers something different for your adventure with friends or family.
Campers love our region so much that some campgrounds are open all year long. Have you ever been winter camping? It's a fun experience for the true adventurer.
The summer season is fleeting, and campgrounds fill up fast…especially in Baxter State Park! Make sure you plan ahead and make reservations early. Learn more about camping in The Maine Highlands by visiting www.CampMaine.com.