Maine Outdoor Adventure Resorts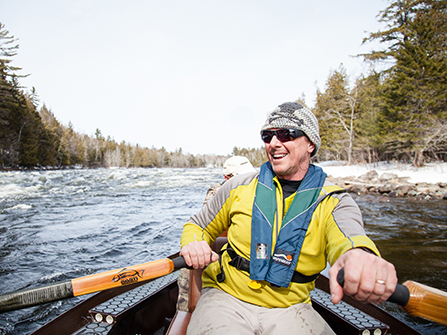 Adventure resorts offer their guests a wide range of accommodations, from camping sites to luxury cabins. Stay for a night or for a week or longer! Many of these types of resorts have meals and food available on site, as well as a gathering place for larger parties.
An outdoor adventure resort is just that—a place to get away from your daily life and enjoy the outdoors. Whether you are an avid outdoors person or are looking for a new experience, these resorts offer a chance to try something new! Look for excursions like guided hikes, white water rafting trips, or snowmobile treks. Bring your own gear or rent it on site!
Knowledgeable staff members and guides will be your new best friends as you get outside and explore The Maine Highlands.