Maine Moose Watching & Moose Tours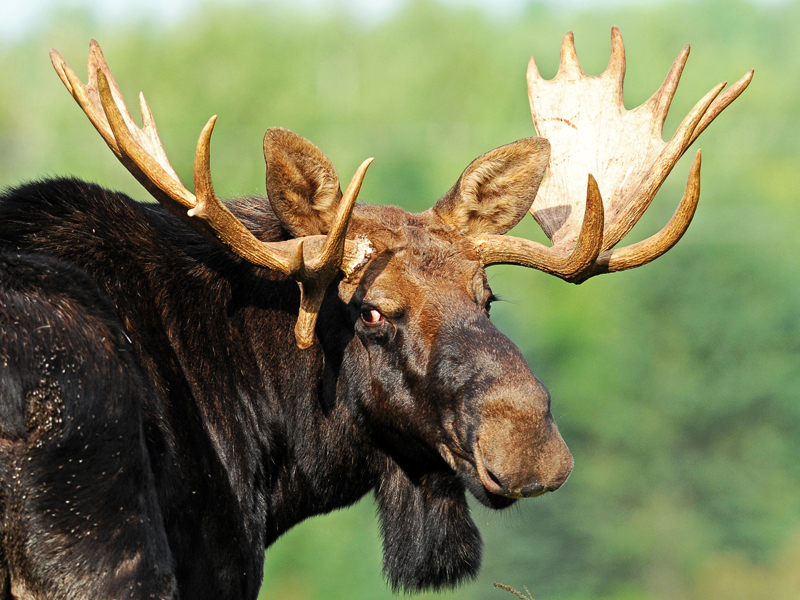 Because of The Maine Highland region's rich environment and natural terrain, we have some of the best terrain to see Maine's State Animal, our majestic moose. With so many in the area and so easily spotted, the moose has become a state symbol ever since it was put on the state seal in 1820.
Going on a hunt to spot them has grown to be a family enjoyed adventure. While it is not impossible to find a moose if you know where to look, the area also offers guided tours and "Moose Safaris" where you are almost guaranteed to see one of these uniquely beautiful creatures.
Having a well trained, registered Maine guide can be a great advantage to your moose finding excursion, whether it is by water or land. With a riverside boat tour, one can find the moose in one of its favorite spots, snacking on vegetation or going for a drink a pond. Having a guided tour can also increase the wonder of your trip, as they often know just how close you can get to a moose, enabling you to take the perfect picture. On foot the guided tour can take you to spot a moose the way they were meant to be seen. With a guides help and knowledge you are able to relax and take in the scenery while on the hunt for moose.
Two of the best moose watching spots in the state are in The Maine Highlands region, Moosehead Lake and Baxter State Park. In and around Moosehead, moose outnumber people three to one, and it's no wonder why the lake got its name. In Baxter State Park, moose hunting is outlawed, and they are free to roam, which makes them easier to locate.
While these wonderful and state beloved creatures can sometimes be hard to find, that does not mean they avoid roads, so drive with alertness and safely when travelling within the region, especially any area that is identified as a moose crossing.