About the Region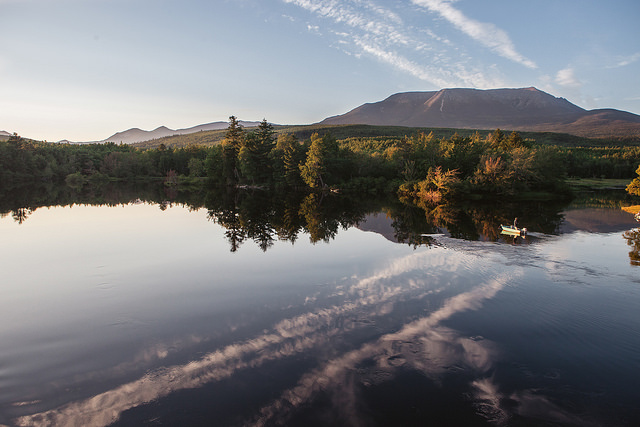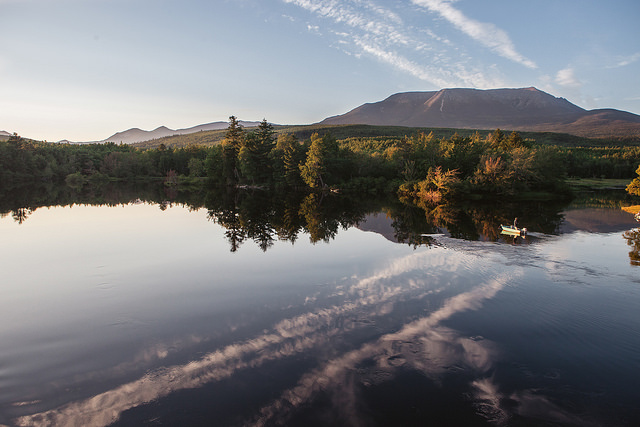 At the heart of the majestic state of Maine, The Maine Highlands features the state's highest peak, Mt. Katahdin, longest river, the Penobscot, and largest lake, Moosehead. Here you will find hundreds of thousands of acres of undeveloped frontier land; countless mountain peaks; more than 200 waterfalls; and thousands of miles of trails to explore on foot, bicycle, skis, snowmobile, or ATV. With forests ripe for wildlife watching and hunting; and numerous lakes, rivers, and streams to paddle and fish; you'll find countless opportunities for outdoor adventure.
The Maine Highlands' rich natural landscape is also dotted with vibrant small towns and home to Maine's third-largest urban center, Bangor. Concerts, museums, galleries, local food, and craft beer about. Annual festivals and fairs celebrate everything from town histories to whoopie pies, seaplanes to ice fishing.
From rare moments for reflection and connection with a wild landscape, to a stroll through small-town Maine or a night out in downtown Bangor, The Maine Highlands is a place that invites you to slow down, unplug, and leave the beaten path.
Join us—you never know what you'll discover.
Click on the links below to learn more about the organizations that make up The Maine Highlands:
Greater Bangor Region Moosehead Lake Region Katahdin Region Lincoln Lakes Region Southern Piscataquis Region Sebasticook Valley Region