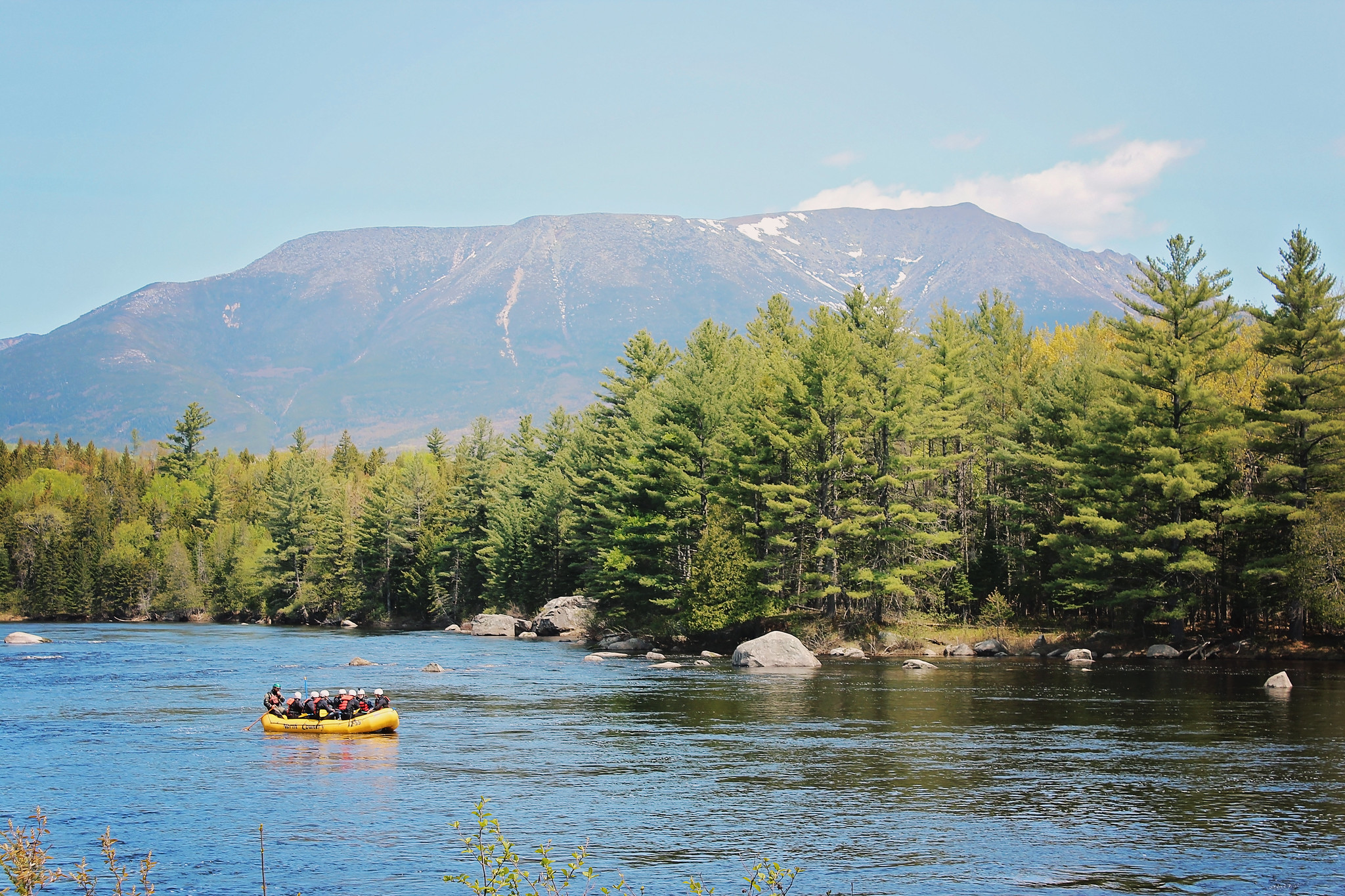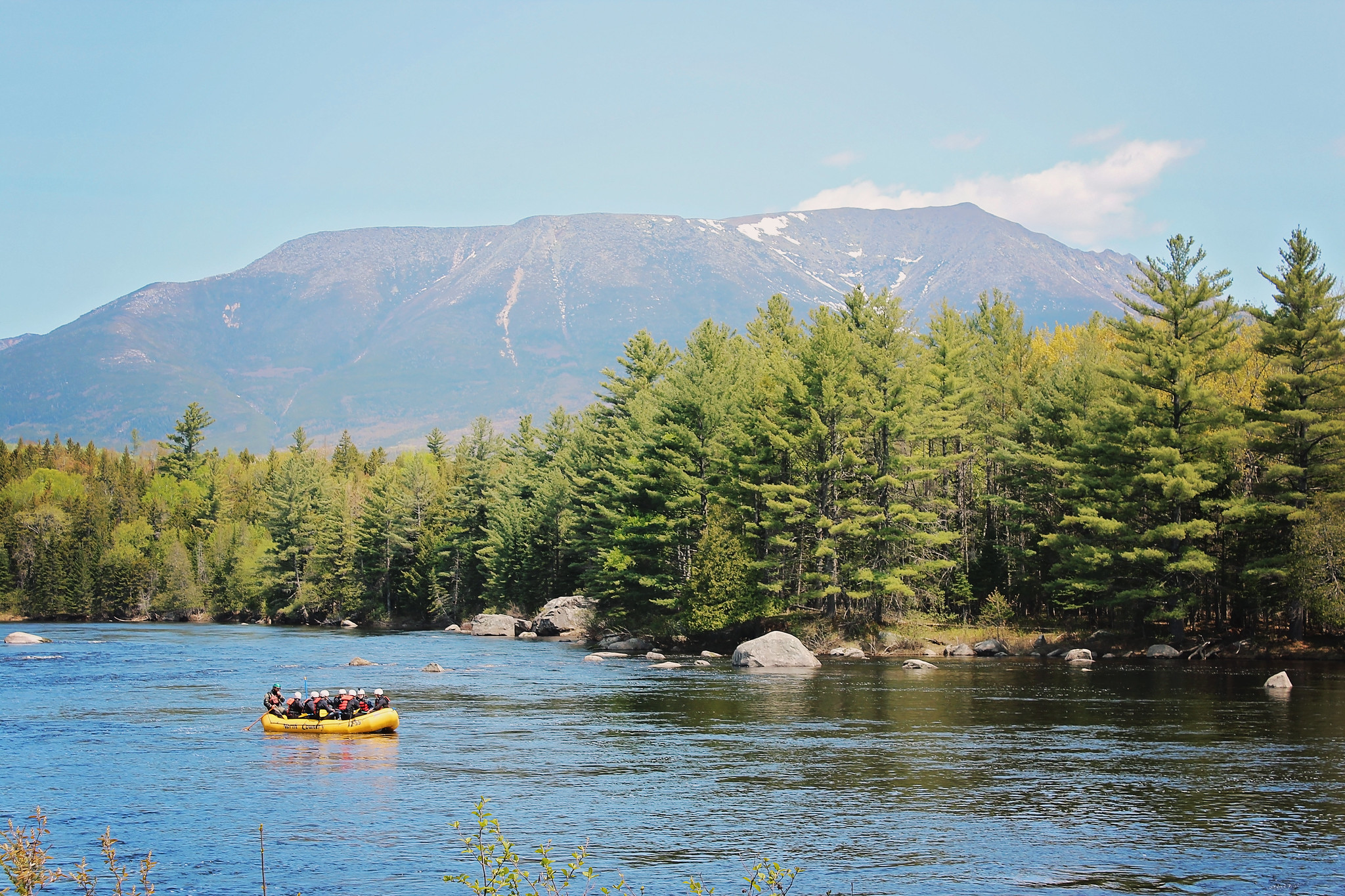 Penobscot River
Another one of the state of Maine superlatives boasted by The Maine Highlands is the Penobscot River, the longest river in the state. Stretching over 350 miles, the Penobscot River is a lengthy, majestic river which flows east into the Atlantic Ocean. The Penobscot River consists of four main branches and originates from several different lakes within the state. This rugged river is flanked by strong woods and is a true picture of natural beauty.
The Penobscot Indian Nation were the first settlers along the river, artifacts found along the river indicate that there were people fishing in the river and surrounding areas about 8,000 years ago. The river transformed into a transportation highway for logs from the North Maine Woods, floating the logs into lumber mills in the Old Town, Orono and Bangor areas.
The river was also the source for sawn ice in the late 19th century. During the 20th century, lumbering was still the main economic driver in the area. Mills located all along the river, from Millinocket to Bucksport, papermaking was the industry to be in. With the close of the 20th century and the sudden decline in the paper industry, the Penobscot River became more associated with recreational use and less with industrial manufacturing.
Today, some of the best fishing can be found along the shores of the Penobscot River. The West Branch of the river is known for its landlock salmon fishing and the East Branch is very well known for its Smallmouthed Bass Fisheries.
The Penobscot River Restoration Trust is the non-profit organization established for the purpose of implementing the core aspects of the Penobscot River Restoration Project, working in collaboration with PPL Corporation and federal and state agencies. For more information on this initiative, please visit: www.PenobscotRiver.org.
---