Maine Inns, Bed & Breakfasts / B&Bs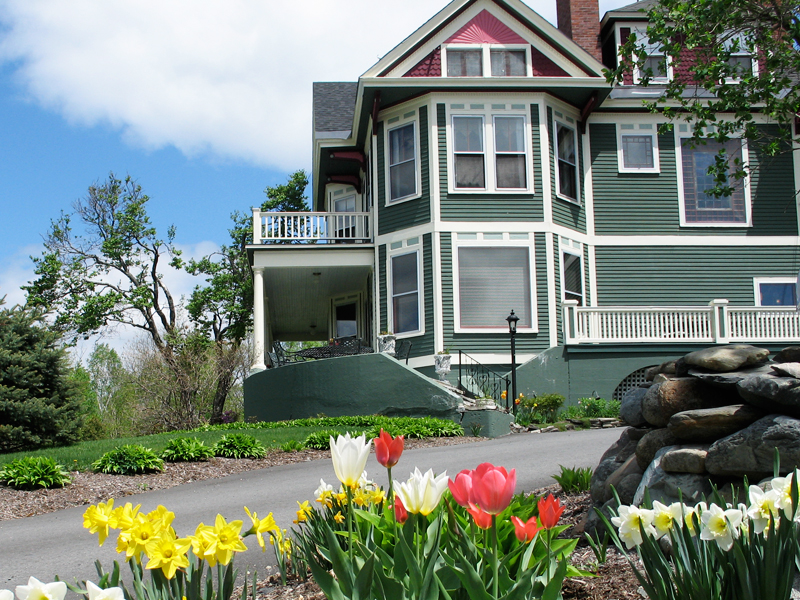 Across the region at historic inns, guests gather, fireplaces crackle, and visitors wake to water lapping the shore. Maine inns are the first choice for romantic getaways and R&R weekends; they range from small family-owned inns to spacious mansions. Their service enjoys mention in many 'best of' guidebooks, and their architecture has been profiled in national newspapers and magazines. Traditional New England hospitality is easy to find at inns in The Maine Highlands.
With their stately porches, sweeping lawns and terraces and traditional cooking, a Maine bed and breakfast offers personalized lodging with local flavor. As members of the Maine Innkeepers Association, our B&B hosts take great care with their guests no matter what their stay may require.
The Maine Highlands B&Bs Have it All
Maine bed and breakfasts have always been a popular option for weddings, reunions, special events, and romantic getaways, but B&B business travel is also a tradition in New England. Here's a little of what the state's bed and breakfasts have to offer:
Peaceful romantic getaways
Secluded country retreats
Victorian, colonial & historic homes
Locations in the heart of Maine's cites
Indulgent spa services
Home-cooked meals & hospitality
Family & pet friendly accommodations
Great shopping locations
Access to arts & cultural attractions
Beautiful event settings
Relaxing business travel
Weekend Deals, B&B Getaway Specials
A stay at a bed and breakfast traditionally includes breakfast or brunch—that makes a Maine B&B as ideal for business or solo travelers as it is for those on a weekend getaway. If you prefer to sweeten the deal, Maine bed and breakfasts have many diverse specials to make you feel at home:
Midweek Specials
Weekend Escape Packages
Meals-Included Lodging
"Third Night Free" Deals
Spa Packages
Holiday and Shopping Specials
Honeymoon Specials
10%, 20%, 30% …even 50% off Deals
And more!