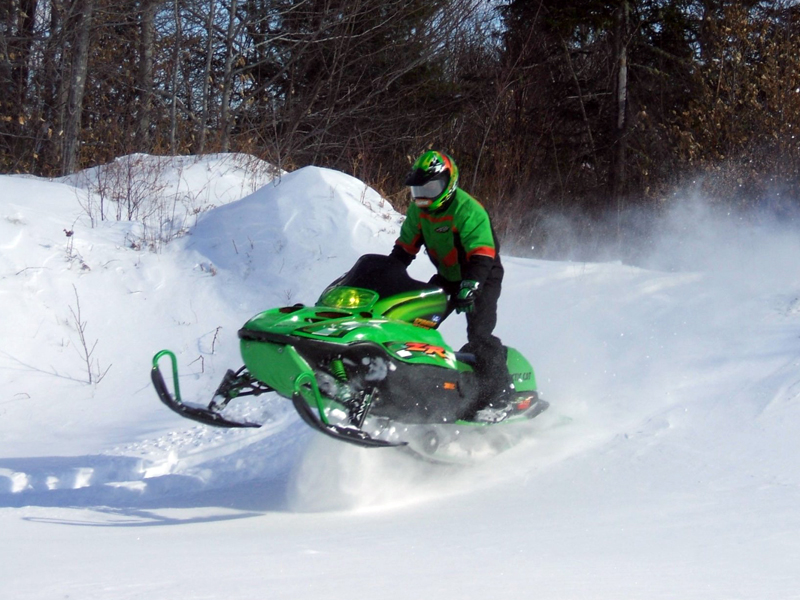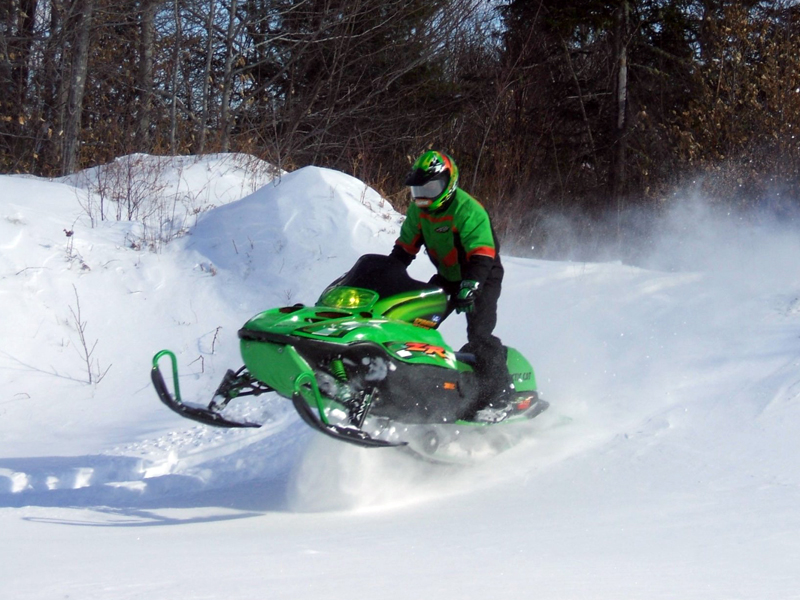 Snowmobiling
The Maine Highlands is a world class snowmobiling destination. The snow is plentiful here, and the thousands of miles of well-groomed trails provide fun and excitement for all riders.
While snowmobiling is a fun activity, it's important to remember that it's a sport that requires a great deal of responsibility. A large percentage of Maine's snowmobile trails are on private landowners' property, and it's important to respect their land. Local snowmobile clubs work tirelessly to make sure trails are well marked and are in top condition. This is mainly done through volunteering.
Towns along the trail system welcome snowmobilers, and provide ample opportunity for lodging, refreshments, and shopping. Guide services, equipment rentals, and advice on good rides are available in many local establishments. The best ride of your life may be a thrilling guided off-trail ride that will take you where no tracks have ever been.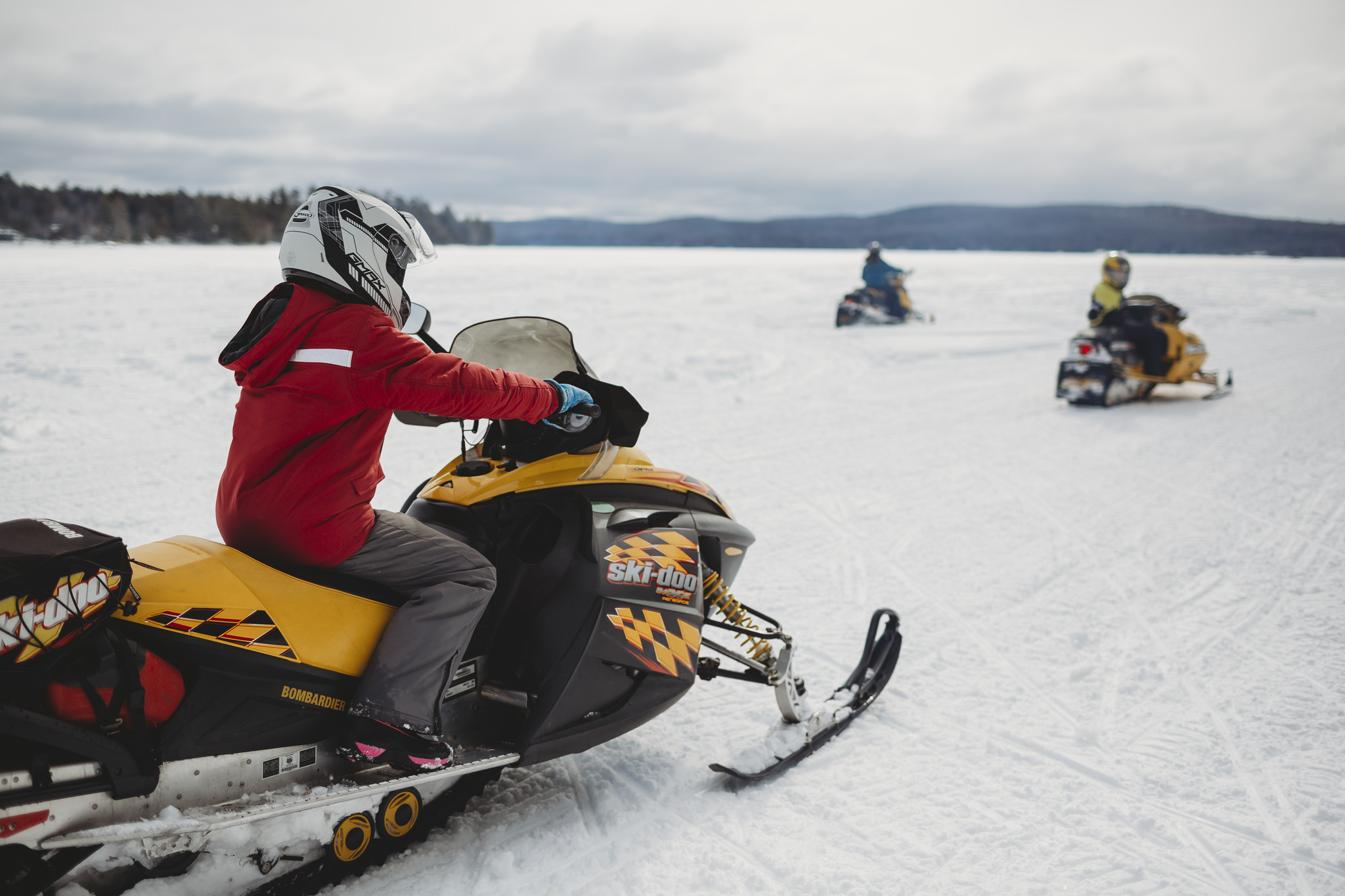 Trail condition reports are easily accessible and will help you ascertain the safety of the ice on the many ponds and lakes crossed by the trails. The most reliable conditions are from January through March, but this does vary depending on the snowfall.
Contact one of the local visitor's centers in The Maine Highlands for more information and to help plan your snowmobiling trip!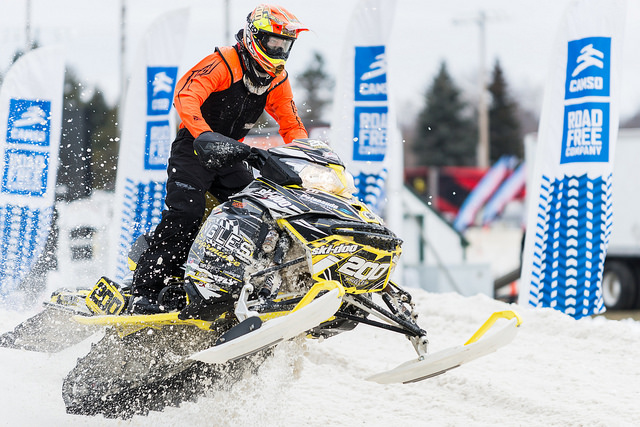 Here are a few guidelines to follow that can help make snowmobiling safe for everyone on the trails:
Ride to the Right
This is required by law. Snowmobilers must ride to the right of center on the trail.
Ride Sober
Don't drink and ride.
Ride at a Reasonable Speed
If you can't control your sled safely at the speed and in the conditions that you are traveling then you're speeding. Slow down.
Use Hand Signals
IF you do not know these simple hand signals, visit www.mesnow.com and learn them before heading out on the trails.
Ride Defensively Always expect the unexpected from the sledder coming toward you. And keep an eye out for wildlife.
---